Summertime still heating up with live entertainment
Rosa Pryor-Trusty | 8/2/2013, 7:14 a.m.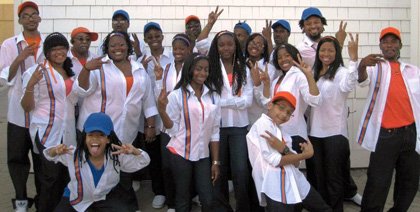 Hello folks, how are you? Are you ready to party? I am telling you, this summer has been a summer of music, and it is not over yet. I want to share with you some of Baltimore's exciting events that are coming up.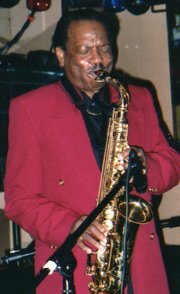 I also want to share with you a couple of dynamite events I have been to including: Maceo's Lounge on Monroe Street. Honey Child, let me tell you about this past Thursday night, not only was Phil Butt's "The Sunset Band" taking the roof off the sucker with their Be-Bop, straight ahead jazz and blues, but they had a young man who has been playing with them for a while that took my heart, body and soul with his guitar playing. His name is Jay Alan Thompson; did you hear what I said? Jay Alan Thompson, a name worth saying twice. Honey Child, this "duck-plucker" was off the hook! I am telling you ladies and gentlemen he is the BOMB! As you can see, I was truly impressed and it is not easy to impress yours truly when it comes to the musicians. I could go on and on about Jay's playing, but I got others to talk about, such as the jazz show that I attended and did a book signing at the Grand Tremont this past Sunday.
The show featured the one and only, Greg Hatza. My God! What a show! It was like the old days of the Left Bank Jazz Society at the Famous Ballroom. Folks! Baltimore is coming back in a big way, if the music keeps heating up like it has this summer. Girlfriend! It was Greg and his group with Harold Adams on saxophone marching around in the ballroom. Mildred Battle, the Left Bank Jazz Society president, danced behind him while Brian Kooken took his guitar and played it up-side down behind his head, Robert Shahid jumped up and down on his drums. It was a sight to see and hear Greg standing up to tickle the ivories on his organ. It was more than my words can express. Greg received a standing ovation from the approximte 200 guests on every tune played, and yours truly took to the dance floor with Tom Saunders and couldn't stop. Believe me my friends, "Jazz @ The Grand, 225 N. Charles Street will never be the same. This has been going on every Sunday from 4-7 p.m. and it is not over yet. This Sunday, they will feature Carlos Johnson with his band. Do I need to say more? I DON'T THINK SO! You got the picture. I will see you there with my new book, doing a book signing.
My dear fans, I extend my signature, my long stem red rose to these musicians.
Now that I've calmed down a little, let me tell you what is coming up, yes more music. This time darling, I am taking you to the Islands mannnnnn! The 3rd Annual Pan on De Hill Community Fair with a lot of entertainment featuring Reggae music, African drumming; stilt walkers; Steel Band music, cash bar, food, food & more food, arts & crafts, DJ music and the headliner will be the St. Veronica's Youth Steel Orchestra on Saturday, August 10, 1-9 p.m. at the parking lot of Baltimore City College, 3220 The Alameda.