When summers seemed endless
Mary Ann Pence | 8/2/2013, 5:48 a.m.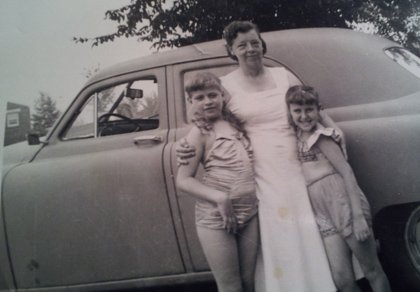 We said that we would be best friends always even though we would be going to different schools. Our lives seemed perfect that endless summer.
It was a hot day in August when my mother called me into the backyard. We sat together in the shade of our old apple tree and she told me that Linda Jean had been sick and had died at the hospital. I looked at her stunned. A world of hurt hit me for the first time in my life. "Mama, we just played together yesterday morning, she wasn't sick." Mama tried to explain about a disease called diabetes and how Linda Jean had it for a long time and no one knew.
I remember the heat of that next day, the whirl of the exhaust fan and Mama braiding my hair. I wore my white Mary Janes and my first communion dress. Linda Jean had loved it and we had made plans to sneak it to her house so she could try it on.
I remember the cold air conditioning at the funeral parlor and how her grandmother clutched me to her and walked me over to say goodbye to my friend.
She was so beautiful. Her golden blond hair curled over her shoulders and satin ballet slippers with ribbons and bows were on her feet. She looked as though she was just asleep and she almost had a smile on her face. I thought it was because she was wearing a dress just like mine. She finally had one of her own.
It was at that moment that my endless summer ended!