"Pathways to Peabody" Music Scholarship Program
Ursula V. Battle | 8/9/2013, 6:33 a.m.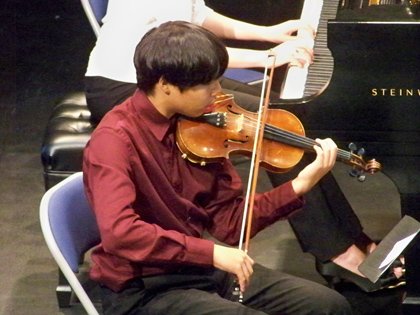 continued — "The academy programs give a full, well-rounded curriculum," said Farrell. "Pathways to Peabody students will have performing opportunities, and will have the chance to work with performing artists. The program is designed to take them to the next level so they are ready for college and conservatories."
He added, "All of our academy programs have a limited number of students we accept each year. One of the unique things happening is that two of our programs were tuition driven, and are $6,000 and $7,000-per-year programs. These programs are now open to lower-income families."
According to Farrell, many spaces remain available. Auditions will be held on the following dates at Peabody's main campus, 17 East Mount Vernon Place, Baltimore: Brass, Woodwinds, and Percussion, Saturday, August 17; Jazz, August 20 and 22; Piano, August 24 and 27; Strings, August, 23; and Voice, August, 24.
"We have a special interest in jazz students and students between the ages of 12 and 17," said Farrell. "We are casting as wide of a net as possible. We don't want to leave any stones unturned during the process."
Parents and teachers of young people interested in auditioning for the "Pathways to Peabody" program should contact Farrell at gavinf@jhu.edu or call 410-234-4631.