Oprah Winfrey: I'm sorry Switzerland racism incident got blown up
Story blew up after Winfrey cited her treatment in the store as an example of racism
Laura Smith-Spark | 8/14/2013, 12:17 p.m.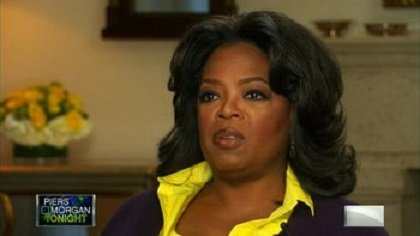 Oprah Winfrey says she's sorry for the media storm that erupted after she recounted that she was the victim of racism in a posh Swiss boutique.
Winfrey's revelation last week on Entertainment Tonight led to the upscale store being identified as Trois Pommes in Zurich and its staff was immediately caught up in a frenzy of media interest.
The manager of the boutique, Trudie Goetz, subsequently told CNN the entire incident was a "200 percent misunderstanding" and had nothing to do with racism.
Speaking at the Los Angeles premiere of Lee Daniels' "The Butler," Monday, Winfrey said the situation had been blown out of proportion.
"I think that incident in Switzerland was just an incident in Switzerland. I'm really sorry that it got blown up," she said. "I purposely did not mention the name of the store. I'm sorry that I said it was Switzerland.
"I was just referencing it as an example of being in a place where people don't expect that you would be able to be there."
'No apology needed'
On Entertainment Tonight, Winfrey recounted how she had asked to see a $38,000 handbag, but the shop assistant refused to show it to her because it was "too expensive."
Winfrey explained Monday that for her, racism is not usually overt.
"Nobody is going to come and call me the N-word to my face, unless they are a thug on Twitter or Facebook," she said.
"It shows up for me differently, it shows up (when) I'm in a store and the person doesn't obviously know that I carry the 'black card' and so they make an assessment based upon the way I look and who I am." It appears Winfrey is referring to the exclusive American Express Centurion card, which is issued by invitation only to an exclusive group of the rich and famous.
Winfrey said was dressed in a Donna Karan skirt and top but was not wearing obvious symbols of wealth such as diamond jewelry or designer shoes.
"You should be able to go into a store looking like whatever you look like and say 'I would like to see this' -- and that didn't happen," she said.
But while she stood by it as an example, Winfrey cautioned against reading too much into the specific incident.
And she rejected any idea that Switzerland should be asked to apologize to her.
"It's not an indictment against the country or even that store," she said. "It was just, you know, one person who didn't want to offer me the opportunity to see the bag. So no apology necessary from the country, from Switzerland!"
In her latest film, Winfrey plays the wife of the main character -- portrayed by Forest Whitaker -- who serves as a butler in the White House.
Winfrey's claim 'absurd,' clerk says
Meanwhile, the store clerk concerned told Swiss daily newspaper Blick, in an interview printed Sunday, that she felt "terrible" and had not been able to sleep for days.