Anniversary of historic March on Washington conjures memories
Stacy M. Brown | 8/16/2013, 6 a.m.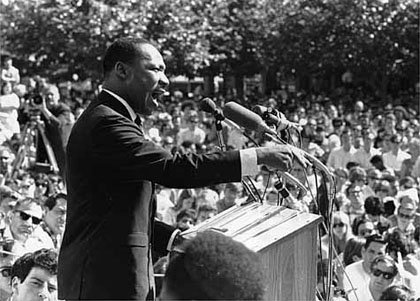 Ultimately, the landmark event became a key moment in the struggle for civil rights in America.The march famously culminated with King's "I Have a Dream," speech, a spirited call for racial justice and equality.
To help mark the 50th anniversary of the occasion, scores of people are planning to travel to the Nation's Capital from various cities and states, including individuals who took part in the original march.
Marc Morial, the president of the National Urban League in New York said he expects crowds at the anniversary remembrance to rival that of the original march, particularly given recent legislation striking down the Voting Rights Act.
"There were 250,000 people in 1963 who attended the march," Morial said. "It remains to be seen this time, but these recent events have been an encouragement for more people to attend."

The White House has announced that President Barack Obama will deliver remarks on the steps of the Lincoln Memorial.
Arnold Krupat, a retired musician, also will be counted among those visiting the District to mark the historic occasion. Krupat, 71, recalled boarding a bus at Union Square in New York 50 years ago with union organizers, civil rights and peace activists.
"I remember I was just 21, coming to Washington and going past these poor black neighborhoods with people on their porches cheering. That produced such an unbelievable feeling," he said.
Krupat says that he remembers listening to Bob Dylan and Peter, Paul and Mary sing on that monumental day. "And, I heard a black preacher named King, a name I didn't recognize say, 'I have a dream.' On the way back to New York, I was full of great memories."