Detroit: Death certificate or rebirth?
James Clingman, NNPA Columnist | 8/16/2013, 6 a.m.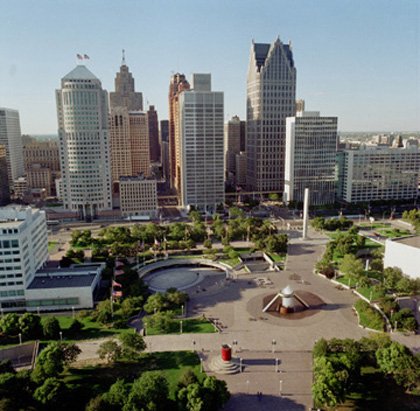 Two intelligent and savvy guys, James Craig and Odis Jones, both Detroiters who held the positions of police chief and economic development director, respectively, in Cincinnati, returned to Detroit recently. Craig took over the police department and Jones is the CEO of the Detroit Public Lighting Authority. I have to believe they know something positive is taking place, having left pretty good jobs in Cincy to go back home to a bankrupt city. As far as I know, no one rowed out to the Titanic to get on board when it was sinking.
Dan Gilbert, the billionaire owner of the Cleveland Cavaliers and Quicken Loans, and now Casino mogul, owns so much land in Detroit that it is measured in square miles rather than acres. Surely he knows something, too. The hotel industry is flourishing, according to a recent news report they must know something, too.
I hope and pray that black Detroiters know what's up and will get engaged in the economic growth of their city, and show us how it's done. In 1968, Detroit icon, Albert Cleage said, "…This marks a new day for black people… The black community… must control its own destiny… this means political control of all areas in which black people are a majority… Politics is only one aspect, however. It is also necessary for blacks to have economic control of their community. In Detroit we are trying to invent strategies for this, such as the development of co-op retail stores, co-op buying clubs, co-op light manufacturing, co-op education…These ventures will give black people a sense of their economic possibilities and a realization of their need for economic training." Cleage was right then— and he still is.
Jim Clingman, founder of the Greater Cincinnati African American Chamber of Commerce, is the nation's most prolific writer about economic empowerment for black people. He is an adjunct professor at the University of Cincinnati and can be reached through his website: www.blackonomics.com.