10 Secrets of 'The Butler'
Oprah Winfrey refused to film a scene in her underwear
Jane Caffrey | 8/19/2013, 6 a.m.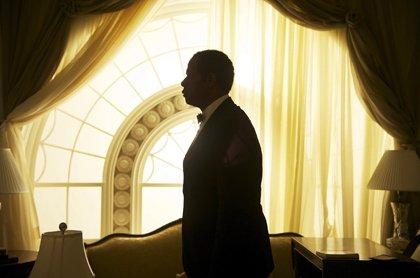 CNN — Lee Daniels' The Butler" follows the life of Cecil Gaines, an African-American butler who serves in the White House under eight presidencies. Inspired by real-life butler Eugene Allen, Gaines (played by Forest Whitaker) witnesses the rise of the civil rights movement, the Rev. Martin Luther King Jr.'s assassination, Vietnam and the election of the Barack Obama, all while simultaneously balancing the highs and lows of his family life.
Tracing the evolution of 20th century American society through the lens of one man's life, this passion project from director Lee Daniels and screenwriter Danny Strong drew Hollywood's top talent. Along with Whitaker -- Oprah Winfrey, David Oyelowo, Cuba Gooding Jr., Lenny Kravitz, Mariah Carey, Terrence Howard, James Marsden, Robin Williams and more signed on to the film. The star-studded cast opened up to CNN about what it took to make one of summer's most buzzed about movies, and revealed the behind-the-scenes secrets on the set of "The Butler."
Set secret No. 1: Lee Daniels despises his name in the film's title
Following an extensive battle with the MPAA over the movie's original title "The Butler," also the name of a 1916 short, Lee Daniels reluctantly agreed to differentiate his film by using the title "Lee Daniels' the Butler." Yet the director admits he doesn't like seeing his name on the marquee, and says the title change broke his heart.
"I do work for kids that are impoverished, that come from where I come from, which is the projects, and I don't want them to feel that your name is more important than your work," Daniels said. "I don't feel comfortable with it. I don't feel like I'm Martin Scorsese, or Quentin Tarantino. I'm just a filmmaker trying to tell a story."
Set secret No. 2: Cuba Gooding Jr. was up for the role of Cecil Gaines
Cuba Gooding Jr. once eyed the role of leading man Cecil Gaines, and even did a screen test for the part before Forest Whitaker was cast as the butler.
"But after watching the movie," Gooding Jr. said, "I could not picture anybody else other than Forest Whitaker."
Set secret No. 3: Terrence Howard avoided looking 'too pretty' by removing a fake tooth
Daniels wanted to cast his pal Terrence Howard in "The Butler," but thought he was "too pretty" for the role of Gaines' feisty neighbor. That is, until Howard removed a fake tooth he's had for 25 years to toughen up for the part.
"Lee called me and he was like, 'TT, I'm having trouble. I want to put you in this movie, but I can't now. There's this one character left but you're too pretty for him. I don't know what to do!' " Howard recalled. "And he's like, 'Can we cut your hair off or maybe give you an eye patch or a scar or something?' And I was like, 'You know what, I got a crown on this front tooth, you know, I can take that out.' He's like, 'Don't you do it! Don't you do it! ... I'll set up a dentist appointment right away!'"