10 Secrets of 'The Butler'
Oprah Winfrey refused to film a scene in her underwear
Jane Caffrey | 8/19/2013, 6 a.m.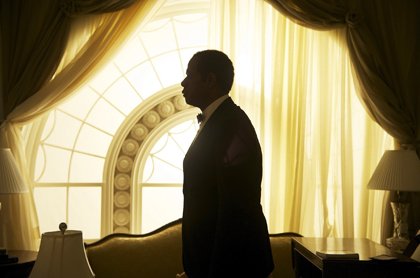 continued — "The things that happen in the body when something like that happens in real life happened on set. You're acting, it's make believe, but the lines get blurry in scenes like that. Especially when you're using real saliva," Alafia said. "I actually had to jump up after cut, run out to the street and get some fresh air. I thought I was gonna vomit. I just gagged a bunch and washed my face probably four times. It took a while energetically to cleanse as well. But it was always great to remind ourselves as difficult as this was, it was nothing compared to the people that really sat at these lunch counters and endured this time and again, and again, and again. They couldn't go back to their hotel rooms and just shake it off. There was no cut."
Set secret No. 9: Forest Whitaker referenced high-profile news stories to play Cecil Gaines
Whitaker said he examined today's racially charged cases, and internalized these stories, to get better into the mindset of his character.
"I had to take this whole shape of history and make it a part of myself personally," Whitaker said. "To be able to take these experiences we're experiencing today; what people are feeling about Trayvon Martin or Oscar Grant. These things are affecting people and they're affecting their lives and their souls. We have to remember when you talk about 'The Butler,' we're talking about the civil rights movement, which is continuing. It's a living history, it's not a dead history."
Set secret No. 10: The movie portrays a first in Hollywood history
While "Lee Daniels' the Butler" chronicles the evolution of the civil rights movement throughout the 20th century, it is also a story about family. With the film, screenwriter Danny Strong strove to portray African-American families in a way that Hollywood has historically ignored.
"We don't (usually) see the black family in this situation; intact and loving and talking, and being. We don't see that on the screen," Strong said. "I had a moment with Lee in the editing room; we were watching the scene where they send Louis (David Oyelowo) away to college and he turned to me and said, 'Never in the history of cinema has there been a scene of a black family sending their kid off to college.' He said, 'You should be really proud of yourself.' And I started to tear up."
CNN's Nischelle Turner contributed to this report
The-CNN-Wire
™ & © 2012 Cable News Network, Inc., a Time Warner Company. All rights reserved.