7 ways to interact with Garífuna culture in Belize
Drums -- both playing and making them -- are the heart of Garifuna culture
Lebawit Lily Girma | 8/21/2013, 6 a.m.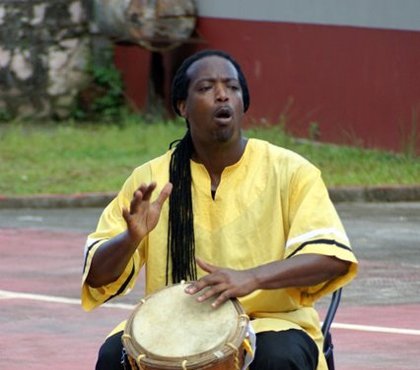 continued — You can try your hand at any of the various stages, from using a chainsaw to hollow out the wood -- typically cedar or mahogany -- to preparing and attaching the deer skin to the top of the drum with vines.
Or you can pick up an autographed instrument on your way out, available for sale in various sizes.
Austin Rodriguez, Y-Not Island, Dangriga; casual, drop-in system preferred; no charge but donations welcome
6. Visit Hopkins Village
The Garífuna village of Hopkins has a near five-mile stretch of sand, with few people in sight at any one time.
No vendors and no noise, aside from the sound of distant drums.
The village offers a wide range of affordable accommodations, Garífuna restaurants and a drumming school, making Hopkins an ideal place to enjoy and appreciate Garifuna culture.
Hopkins Bay Resort; +501 523 7320 or +1 877 467 2297 (U.S.); rooms from $250
7. Experience Garífuna Settlement Day in Dangriga
Garífuna Settlement Day (November 19) celebrates the arrival of the Garifuna people to Belize by dugout canoe, with a live reenactment along the shores of Dangriga.
Dusk-till-dawn drumming and dancing at local bars, or "sheds," begins on November 18.
At sunrise, crowds along the banks of the North Stann Creek River cheer the arrival of the dories.
The day continues with drumming in the streets, a religious ceremony and an afternoon parade.
Pelican Beach Resort, near airstrip, Dangriga Town; +501 522 2044; rooms from $135
The-CNN-Wire
™ & © 2013 Cable News Network, Inc., a Time Warner Company. All rights reserved.