Bad News for Mayor Vroom Vroom
8/30/2013, midnight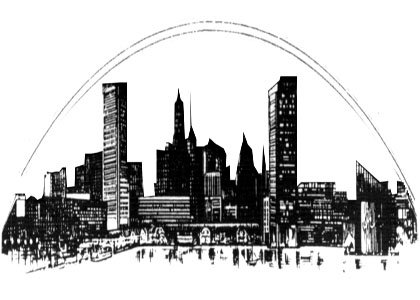 Mayor Stephanie "Vroom Vroom" Rawlings-Blake can't be happy about the story that appeared in the August 25, 2013 edition of The Baltimore Sun.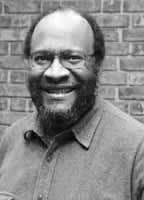 "Future of event on uncertain course," the headline read. The event in question is the useless, worthless nothing of a race called the Baltimore Grand Prix.
The race is Mayor Vroom Vroom's baby, her idea, her pride and joy. She truly believes, deep in her precious little heart, that an annual car race in Baltimore will enhance the city's prestige, "put it on the map," if you will.
So The Vroom— as I'm fond of calling her— couldn't have been too happy to read the first three paragraphs of The Baltimore Sun story, which went like this:
"Gathering speed for its third year, the Grand Prix of Baltimore looks to be on track, but behind the scenes a host of challenges make it increasingly possible this may be open-wheel racing's last year in the Inner Harbor.
"Schedule conflicts for the next two years, questions about local and state support, and the sport's flagging popularity threaten the Grand Prix's future.
"Grand Prix and city officials acknowledged last week that they are struggling to find weekends in August 2014 and 2015 to accommodate the three-day racing festival. Next year, an Ohio State-Navy football game takes over M&T Bank Stadium on Labor Day weekend, and a big American Legion convention comes the following year. Finding another date that doesn't conflict with events at the city's two stadiums and convention center has proved difficult."
Pay close attention to that phrase "the sport's flagging popularity." It's a reality The Vroom hasn't quite come to grips with yet.
She's been pushing— more like cramming down the throats of unwilling Baltimoreans—a sporting event that, though flagging in popularity, she enjoys. SHE, not Joe and Jane Average Citizen, wants to see large segments of downtown Baltimore closed down for three-days every Labor Day weekend.
SHE wants the rerouting and slowing down of Mass Transit Administration buses, two things that are a major pain in the neck to hundreds, if not thousands, of commuters.
Were The Vroom a mayor that puts the interests and enjoyment of average Baltimoreans ahead of her own, she'd have tried to bring annual sporting events to this town that they like.
What about an annual soccer tournament? Soccer certainly isn't a sport that's "flagging in popularity." It's the most popular sport in the world, especially in some Latin American and Caribbean nations.
Recently there was a soccer game pitting a team from a Spanish-speaking Latin American country against one from the Caribbean. It was held down in Washington, D.C., at the Robert F. Kennedy Stadium.
There is a large enough Latino and Caribbean immigrant population in the D.C. area that should have made that game a success. But the Baltimore area has its own burgeoning Latino immigrant population, and a Caribbean immigrant population that's been here for years.
A series of soccer games pitting Latin American and Caribbean teams just might work. But if that doesn't work, then a track and field invitational just might.