Ledisi's new project introduces growth, love
Kimberly Brown | 12/4/2013, 6 a.m.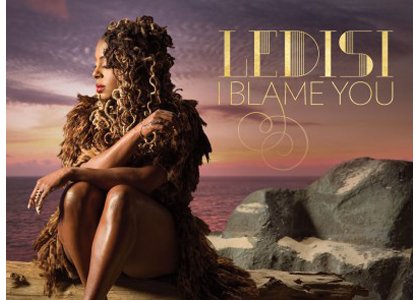 Grammy-nominated singer Ledisi embraces change on her own terms on her fifth major studio album "The Truth" which will be released in stores February 2014. She says she dug deep to create the album, which is available on pre-release on Amazon.com. "This project was the hardest to start and easiest to finish," she said. "There was a moment in my life where I had to embrace my truth, look at myself in the mirror and let go toxic things in my life whether it was relationships, people around me or things that were not healthy for me."
Born in New Orleans, Louisiana, Ledisi appears graceful and unshaken in an industry that is very fickle and places tremendous pressure on an artist's image. "I'm not trying to be something that I am not," she reflects. "I have always moved naturally and what works for me naturally. I've always had confidence in myself and I've been encouraged by my mom and there are so many women around me who inspire me."
She credits positive moments in her life with giving her the courage to move forward. "That moment of questioning myself is always there, but then there is always an incident that occurs right after to remind me that I am walking in my purpose. Those moments give me motivation to continue going forward. What is also very essential to me are these three keys— be careful who you surround yourself with; have faith and love yourself."
The first single from the new album "I Blame You," written and produced by Claude Kelly, Chuck Harmony and Ledisi Young (the team who brought you "Pieces of Me"), is a joyful reflection on that newly found love. USA Today calls it "A breezy-smooth rush of pop-soul nostalgia."
Ledisi was excited to share her recent exploration of dance in a class called "Hip Hop in Heels," which is led by dance instructor and choreographer Brandee Evans in California. Evans also choreographed Ledisi's performance for her new song, "I Blame You" at the 2013 "Black Girls Rock" awards show which aired on BET network in early November.
She says branching out to dance forced her to face an insecurity. "A very dear friend of mine who died of cancer always encouraged me and told me that I'm more than a singer and to embrace my acting and dancing talents as well," she said. "After his passing, I decided to let go of some [of my fears] and embrace it. I really enjoy the dance classes and connecting with all of the women who attend. Being there has taught me a lot about myself. However, I am always a singer first no matter what!"
For more information on Ledisi, visit: www.ledisi.com and you can follow her on twitter/instagram at @ledisi.