A Baltimore primer for local TV stations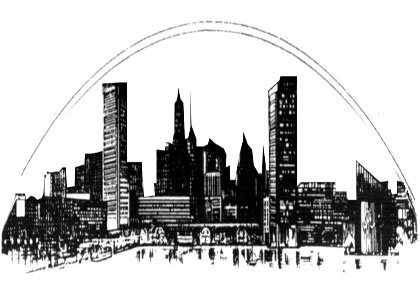 So, for the benefit of general managers, news editors and reporters at WJZ, WMAR, WBAL and WBFF, I offer the following Baltimore primer.
Charles Street divides the eastern half of Baltimore from the western half.
Am I going too fast for you guys?
Because, I can slow down a little— Baltimore Street divides the northern half of Baltimore from the southern half.
Now read this really carefully. I would like to think it's not that complicated, but judging from what your on-air personalities have said in the past, it might be a tad hard for you all to grasp.
IT'S A GEOGRAPHIC IMPOSSIBI-LITY TO BE WEST OF CHARLES STREET AND NORTH OF BALTIMORE STREET AND BE IN SOUTHWEST BALTIMORE!
When there's a news story about an incident happening on a particular street, there's a simple way to determine if that location is in West Baltimore, East Baltimore, southwest, southeast, etc.
TV reporters and editors need to do what we print journalists do. We use something called the "Crisscross Index." It tells us which streets are north, south, east or west. And it has things called MAPS in it too, which should make it easier.
So to the general managers and news editors at local television stations I say this: please, even if your reporters can't act like they're from around here, at least pretend that you are.