December is Write a Business Plan Month
Marsha Friedman | 12/6/2013, 6 a.m.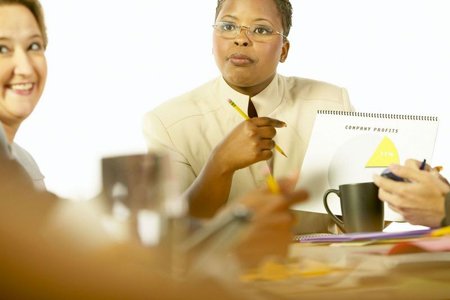 December is National Write a Business Plan Month— so designated to encourage unhappy employees to become their own satisfied bosses. Whether your goal is to own your own business, become a consultant, a speaker or an author, you'll need to start with a business plan.
Even if you launched your business years ago, it's important to revisit and refresh your plan. In recent years, the economy, technology and consumer habits have changed rapidly and dramatically, affecting every aspect of your business. That makes it absolutely vital to re-evaluate your short and long-term strategies.
One of the most critical elements of any business plan is your marketing strategy. Too often, people don't think through that all-important component with the same rigor they tackle aspects like projected cash flow and long-term goals. Or, they do put thought and effort into planning for market research, promotion and positioning— and then never follow through on their great ideas.
One problem is that most entrepreneurs (or professionals or authors) don't have marketing experience. They may be skilled tradesmen, savvy financial advisers or talented writers— the expertise they plan to build their business around— but they're not marketers. Some don't realize that executing a solid marketing strategy is essential to any venture's success; others know it's important but don't know where to begin.
Here's why it's so important: You may have the book that changes the way business is done, or the product that solves a problem for lots of consumers, but if no one knows about it, they can't come looking for it. Marketing is the fundamental building block of any business; it's what drives the business, so it can't be an afterthought.
The marketing component of your business plan should include a budget for time (if you're going to tackle the job yourself) and/or money. You need a timetable and a professional website that attracts visitors and makes it easy for them to learn more about you, your product, book or service— and equally easy to purchase what you're selling.
Here are some other points to consider as you're developing your marketing plan:
•What is my message? Your message needs to be more than "My product is great." What's the problem it solves? If you're a professional, what's the value you and your service offer? How are you different from your competition? As an example: At EMSI, we create visibility and credibility for our clients using a pay-for-performance model that guarantees media exposure and sets us apart from our peers.
•Who is my audience? Unless you have a niche product, consider your potential audience in terms of ever-expanding ripples. For instance, a collapsible coffeepot may be just the thing for a college student's tiny dorm room. That's your initial target audience. But his parents and grandparents, who are helping outfit that dorm room, might also be audiences. If they've downsized their living quarters, they might just want one for themselves, too. In fact, it could be great for campers, boaters— anyone living in a small space.