5 ways to preserve your teeth as you age
Regular checkups can be an important part of preserving your teeth
Dr. Michael Apa | 12/12/2013, 9 a.m.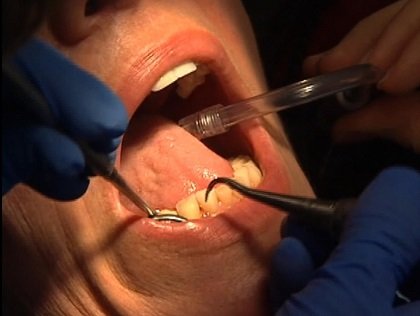 continued — Know what oral hygiene regimen is right for you
Today, there has been a lot of money and research into better oral care products. But understand that there is an actual regimen of toothpaste, mouth rinse and "extra-care" products that's right for you.
The first step is defining what "type" of patient you are. I like to break it down into four basic types: cavity-prone, sensitive, stainers and those with bad gums.
You can ask your dentist which category you fall into. Each product in the sea of dental products in the drugstore has key ingredients tailored for each category of patient. Using the right oral care products can make a big difference in the longevity of your teeth.
Choose the right dentist
Fortunately -- or unfortunately -- your dentist has a lot to do with the preservation of your teeth. Make sure your dentist is up on all current research and his office is updated and state-of-the-art, but most important, make sure your dentist is taking time and looking after you. It sounds simple, but it's probably the most important item on your checklist.
The-CNN-Wire
™ & © 2013 Cable News Network, Inc., a Time Warner Company. All rights reserved.