When parents want to give something more
Some of the most meaningful gifts include handwritten notes and the gift of time with parents
Kelly Wallace | 12/19/2013, 6 a.m.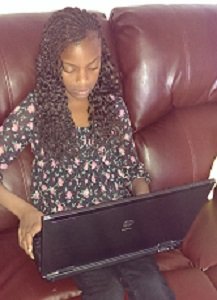 CNN — Every year I tell myself the same thing: Next year will be different.
After buying gifts for my girls for each of the eight nights of Hanukkah plus Hanukkah and Christmas presents respectively for my nieces and nephews on each side of the family, I find myself wondering whether any of them really needed another toy or more sports equipment or even a gift card.
I always end up wishing I gave them a gift that they would really remember, something that showed them how to give back, something that sent them a message.
Thankfully, this year, I'm at least thinking about the concept before the holiday season is completely over and taking some action.
While reporting for a story a few months ago on what we can do to end our kids' cell phone addition, I learned about "Be Present" boxes -- small, wooden, carefully crafted boxes made by a woodworker in Austin, Texas, with simple directions about how to pack away your smartphone and be more in the moment with your family.
I bought three and gave them to my mother-in-law and sisters-in-law, and now I'm buying some for other members of my family. Shhh, don't tell them!
At the same time, I'm incredibly inspired by other unusual ideas that moms around the country, many of whom I know personally or professionally, shared in response to this question: What can parents do when they want to give more this holiday season?
Giving back
Beth Engelman, co-founder of the site Mommy on a Shoestring, decided to do something different this year with her 7-year-old son, Jackson.
They adopted a classroom in downtown Chicago along with other families and were responsible for buying gifts for one boy and one girl, both second-graders like Jackson.
"Buying gifts for these kids who asked for shoes, clothes and an Easy Bake Oven meant more to me and Jackson than anything we could buy for ourselves," said Engelman, who's a single mom.
"Jackson loved picking out the clothes and toys for the kids, and he felt so happy knowing we were making someone else's holiday special."
When Cathy Futrowsky's girls, now 11 and 13, were younger, she asked them to pick out eight (or more) of their things to give away during Hanukkah -- "nice things that were still in good shape but which they had outgrown or in which they lost interest."
"We were trying to teach them about sharing with others, charity and the more mundane idea of cleaning out what you don't need anymore, and learning what to do without versus keeping things with sentimental value," said the Silver Spring, Maryland, mom.
Giving time
Giving to others, moms say, is a wonderful gift to give kids; so is giving them the gift of time with mom and dad.
Tish Howard, a newly retired elementary school principal, wanted to find a way to reciprocate for all the kindness and gifts she received during the holidays from her students.