Navigators provide health insurance road map
Ursula V. Battle | 12/27/2013, 6 a.m.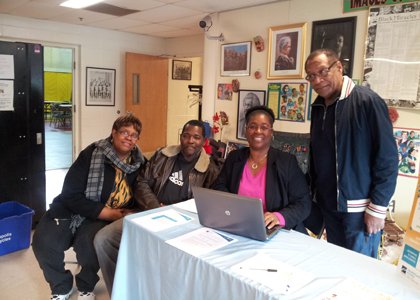 continued — There's so much information out there, that it's confusing to people. On a daily basis, I generally assist one to six people each day. Some have questions while others need help enrolling. It runs the gamut."
Navigators provide referrals to appropriate agencies, including the Attorney General's Health Education and Advocacy Unit (HEAU).
"I took the job to be able to help people," she said. "I have worked in healthcare for the past three years, and enjoy the opportunity to help people to understand how it all works. Some people don't know what a deductible is, or a copayment because they may not have had a plan that includes that terminology."
She added, "We do outreach as well as enrollment. I walk Clay Street and hand out flyers letting people know where we are and who we are. People have come to know me in the community so it's fun and rewarding. We want people to know we're here to help. We are located all around Baltimore and in Anne Arundel County."

Kouadio can be reached at 443-889-7924. She can assist you or put you in contact with another one of Chapman LLC's Certified Navigators assigned to your area. For more information about Maryland Health Connection, visit marylandhealthconnection.gov.