Up all night with Kevin Hart
Kevin Hart is releasing a new concert movie called "Let Me Explain"
Emily Zemler | 7/3/2013, 10:24 a.m.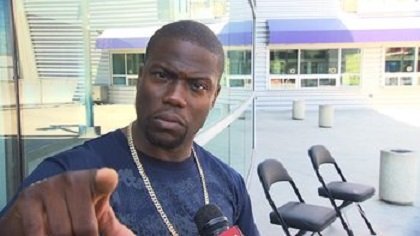 continued — CNN: And you were just cast in the new Chris Rock movie as well, right?
Hart: Yeah! My part, from what I understand, is I'm playing an assistant. I haven't read the newest draft that came in. But it's a funny reveal cameo he asked me to do.
CNN: What's the status of the second season of your TV show "Real Husbands of Hollywood?"
Hart: That will be in its third season. The second season starts premiering, I think, in September or October, and that's probably when we'll start shooting [the third season].
CNN: What does your average day look like?
Hart: No sleep! Right now I'm probably going on 27 hours awake. So my days are hectic. Once I'm done with this today I go to Conan O'Brien. After that I go to the premiere. I got to introduce the premiere. Then I get on a plane and I fly to Vegas. I land and I go straight to the set and I'm shooting until 4 a.m. It's ridiculously crazy. At some point I'm just going to shut down. I don't know when it's going to happen today, but someone's going to stop talking to me and I'm going to be asleep. Once I stop talking it's all over.
The-CNN-Wire/Atlanta/+1-404-827-WIRE(9473)
™ & © 2013 Cable News Network, Inc., a Time Warner Company. All rights reserved.