Patients HIV-free for now after transplant
Experts say it's too early to know if the two are cured
Saundra Young | 7/4/2013, 11:55 a.m.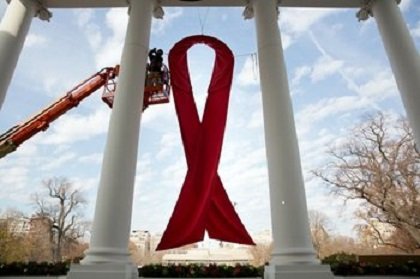 continued — Dr. Anthony Fauci, director of the National Institute of Allergy and Infectious Diseases at the National Institutes of Health, agreed.
"This is not a practical approach for someone who does not need a stem cell transplant since the transplant and its preparation and its subsequent need for chronic immunosuppression is a risky procedure," Fauci said.
"If you have an underlying neoplasm (tumor) like these patients had, then the risk outweighs the benefit," he said. "However, if you are doing well on ARVs and you merely want to get off antiretroviral therapy, then the risk seems greater than the benefit."
Even though the two patients showed a reduction of the virus in the blood, it could still be in some tissue -- the brain or gastrointestinal tract, for instance, Henrich said.
The virus "could certainly return," he said.
"It's possible, again, that the virus could return in a week, it could return in a month -- in fact, some mathematical modeling predicts that virus could even return one to two years after we stop antiretroviral therapy, so we really don't know what the long-term or full effects of stem cell transplantation and viral persistence is."
Still, he feels the information will help move the curative field of HIV research forward.
"We're going to learn different strategies about how we can attack the viral reservoir, how we can harness the immune system better and what exactly caused the lack of virus in the two patients at least in the short term."
Earlier this year, researchers said an HIV-positive baby in Mississippi was given high doses of three antiretroviral drugs within 30 hours of her birth, with doctors hoping that would control the virus.
Two years later, there is no sign of HIV in the child's blood, making her the first child to be "functionally cured" of HIV.
The Foundation for AIDS Research, or amfAR, helped fund the study.
"These findings clearly provide important new information that might well alter the current thinking about HIV and gene therapy," said amfAR CEO Kevin Robert Frost.
"While stem cell transplantation is not a viable option for people with HIV on a broad scale because of its costs and complexity, these new cases could lead us to new approaches to treating, and ultimately even eradicating, HIV."
"Dr. Henrich is charting new territory in HIV eradication research," said Dr. Rowena Johnston, amfAR vice president and director of research.
"Whatever the outcome, we will have learned more about what it will take to cure HIV. We believe amfAR's continued investments in HIV cure-based research are beginning to show real results and will ultimately lead us to a cure in our lifetime."
In the meantime, Henrich says he and other groups are actively enrolling patients for these types of studies.
The-CNN-Wire/Atlanta/+1-404-827-WIRE(9473)
™ & © 2013 Cable News Network, Inc., a Time Warner Company. All rights reserved.