Five internship secrets from superstar college interns
Expert: "A great internship is an exploration of what you don't want to do"
Julia Carpenter Special to CNN | 7/10/2013, 6:57 a.m.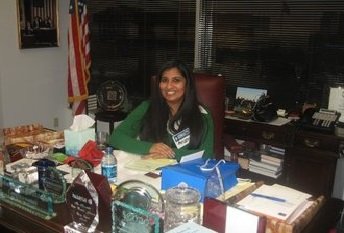 CNN — For many college students, landing a coveted internship is a feat. But making the most of the internship is the real accomplishment.
With countless internship stories -- both dream scenarios and nightmares -- making the news lately, CNN chatted with interns past and present to find out what made their experiences so great.
Let's be real. Free food galore, tantalizing perks and pay were definitely touted, but many students say these benefits are not the keys to a great internship.
"The best internship I ever had was in the district office for Congresswoman Eddie Bernice Johnson," says former intern Anam Iqbal. "While the internship was unpaid, the experience was priceless. I met many local political figures ... and many lifelong friends in the office."
So what's the secret? We got the skinny from interns past and present who say it's all in what you make of it. Here are five must-dos for a dynamite internship:
1. Don't get caught up on money
Caitlin Beck, a rising senior at Fordham University, interned with MTV News -- for no pay -- this past spring. She's working now as a restaurant hostess to save money for the school year. She says writing for the MTV News RapFix blog and coordinating guest segments in the "TRL" studio outweighed the pay issue.
"It never really made me mad because I loved it," she says. "When you're working somewhere like that, it validates you, so you almost can't get mad at them." Beck received some financial assistance, including reimbursement for transportation, from Fordham to make her internship possible.
Other interns also appeal to their schools for help making unpaid internships possible. While interning with Ashoka, a social entrepreneur think tank in Arlington, Virginia, Ayah Abo-Basha received a grant from her school's honors program -- and she says it's a situation with which many of her fellow interns can sympathize.
"I'm not spending money left and right," she says. "All the interns bring their lunches."
Other students turned to part-time jobs. Iqbal had a morning job as a bank teller for the duration of her internship, and she coordinated her schedule with the bank and the congresswoman's office to make sure she could manage both commitments.
When students are interning with start-ups or small companies, sometimes the employer just can't afford to pay extra hands.
Hilda Adenjii, now a campus coordinator at Pace University, interned with event planning group DBD Social last summer. She was unpaid, but her employer covered all project expenses. When DBD Social merged with another company in the fall, they had the money to pay -- and they hired Adenjii back as a paid intern.
"Internships have become the new entry level," says Lou Gaglini, associate director for employer relations and recruiting at Boston College Career Center. "Employers like to know you can hit the ground running."
2. Embrace program structure
No student relishes the stereotypical picture of "intern busy work": sorting files, entering data -- feel free to insert your most dreaded office task here.