Five internship secrets from superstar college interns
Expert: "A great internship is an exploration of what you don't want to do"
Julia Carpenter Special to CNN | 7/10/2013, 6:57 a.m.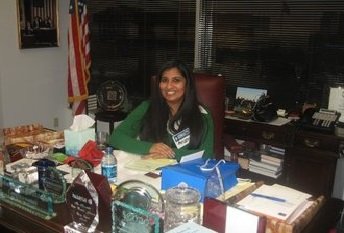 continued — "Working in the office made me realize mailing some things puts a smile on people's faces, whether you realize it or not," Iqbal says.
Iqbal is now pursuing a master's degree in public administration -- a decision she says was inspired by her experience working with the congresswoman.
"Seeing her really care for her constituents made me think, 'I want to be like that. I want to be her,' " she says.
5. Leave with talking points for your next job interview
A stacked resume isn't only good for netting internships; it should ideally highlight those experiences to lure full-time employers.
Adenjii did exactly that after DBD Social. She parlayed her experience planning parties and coordinating events into a career as a campus coordinator at her alma mater, Pace University. There, she draws from her internship experience on a daily basis.
"My internship was a major thing I was asked about on job interviews," she says.
Adjenjii says she frequently referenced her hands-on experience, while Iqbal says her internship was "a conversation starter" on her resume.
Lauren Berger of InternQueen.com recommends keeping a list of tasks completed.
"It not only makes you feel accomplished, it helps you build your resume," she says. "And on that list, I would pinpoint about two to three things you've learned personally as well as professionally."
Senderoff says above all else, students should remember internships are temporary -- they provide a chance to experiment with different responsibilities and work environments.
"A great internship is an exploration of what you don't want to do," she says.
And once you know what you want to do, use the internship experience to jumpstart your next career move.
The-CNN-Wire/Atlanta/+1-404-827-WIRE(9473)
™ & © 2013 Cable News Network, Inc., a Time Warner Company. All rights reserved.