Closing arguments set to start in Zimmerman trial
Jurors are expected to get the case Friday
Michael Pearson Greg Botelho and Ed Payne | 7/11/2013, 7:42 a.m.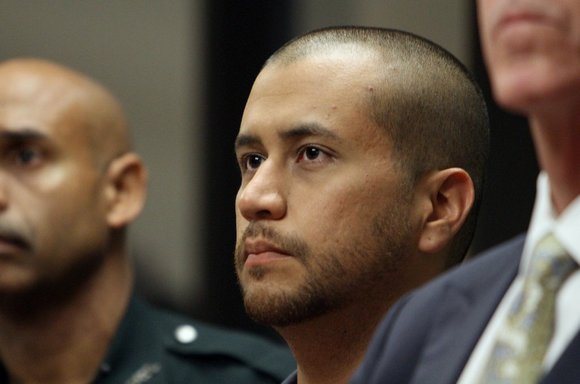 continued — He testified -- like his wife, Gladys, had earlier in the trial -- that he believes it was his son who was screaming on the infamous 911 recording of the altercation that ended in Martin's death.
Contrast their testimony to that of Martin's mother, Sybrina Fulton, who said she was "absolutely" certain that the panicked voice was that of her son. The late teenager's brother, Jahvaris Fulton, made a similar declaration in court.
Defense attorneys argue Zimmerman shot Martin in self-defense after the teenager charged him. Prosecutors argue Zimmerman followed Martin through his neighborhood and shot him without provocation.
The fatal gunshot
The star Wednesday may have been a foam dummy.
O'Mara grappled with the life-size model inside the courtroom, working to show rapt jurors the competing versions of what happened the rainy night Martin was killed.
Assistant State Attorney John Guy brought out the dummy in an effort to demonstrate that it would have been difficult for Zimmerman to retrieve his handgun from his pocket with Martin straddling him, as defense attorneys have argued was the case.
The fatal gunshot, Guy reminded defense witness Dennis Root, was fired at a 90-degree angle into Martin's body.
"Wouldn't that be consistent with Travyon Martin getting off of George Zimmerman and George Zimmerman raising the gun and firing it?" Guy asked Root, a use-of-force expert.
"It could be consistent with any kind of movement ... We weren't there so the info that we have is George Zimmerman's statement," he said.
Later, O'Mara straddled the dummy himself, pounding the back of its head against the carpeted courtroom floor, demonstrating how he says Martin gave Zimmerman the head wounds seen in police photographs from the night of the shooting.
HLN's Grace Wong, Graham Winch, Jonathan Anker and Anna Lanfreschi and CNN's John Couwels contributed to this report.