Zimmerman found not guilty of murder in Trayvon Martin's death
"Even though I am broken hearted my faith is unshattered," Martin's father tweets
Greg Botelho and Holly Yan | 7/14/2013, 8:27 a.m.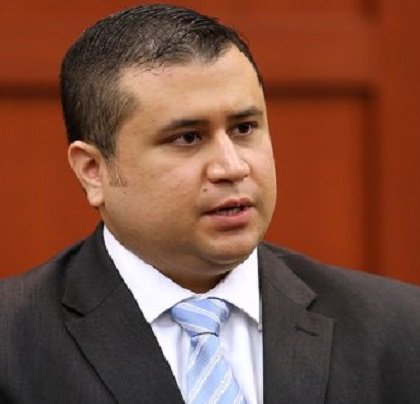 continued — "I think he has more reason now than ever to think that people are trying to kill him because they express they're trying to kill him, all the time, every day, on my Twitter feed, on the Internet," Robert Zimmerman told CNN's Piers Morgan.
"He has always feared for his safety."
But Crump said everyone should stay calm, especially for Martin's sake.
"For Trayvon to rest in peace, we must all be peaceful."
The race debate
The trial may be over, but the race debate surrounding the case rages on.
"The whole world was looking at this case for a reason ... We'd be intellectually dishonest if we didn't acknowledge the racial undertones in this case," Martin family attorney Benjamin Crump said. "So we have to have very responsible conversations about how we get better as a country and move forward from this tragedy and learn from it."
Prosecutor Angela Corey said Martin was unfairly viewed as a criminal before he was shot.
Amid the national debate about whether Zimmerman racially profiled Martin, defense attorney O'Mara suggested his client was actually profiled by critics.
"I think things would have been different if George Zimmerman were black for this reason: He never would have been charged with a crime," O'Mara said.
He said the country "absolutely" needs to have a conversation about whether young black males are treated differently in the criminal justice system -- but said that conversation is a separate topic from what happened the night Zimmerman and Martin met.
Martin family attorney Natalie Jackson commended the millions of people who signed an online petition "not in an effort to persecute George Zimmerman, but in an effort to say a black 17-year-old child should be able to walk home from the store and not be shot."
She said their efforts were not in vain.
"I don't want them to be discouraged because I think they may have saved the life of another child," Jackson said. "I think that from now on, if there is someone who wants to follow someone with a gun, I think they'll think twice about it."
The fateful night
The deadly encounter took place on February 26, 2012, as Martin walked back to his father's fiancee's house through the rain from a Sanford convenience store. The 17-year-old was carrying Skittles and a drink.
Zimmerman, a neighborhood watch volunteer, spotted him and called police.
A 911 dispatcher told Zimmerman that officers were on the way and not to follow the allegedly suspicious person. But Zimmerman still got out of his car, later telling police he just wanted to get a definitive address to relay to authorities.
Sometime after that, Zimmerman and Martin got into a physical altercation. Questions later arose about who was the aggressor, about whether Martin may have seen or reached for Zimmerman's gun, and about whether Zimmerman should have had more injuries if he was pummeled, as he claims.
Prosecutors never accused Zimmerman, who identifies himself as Hispanic, of being racist. But they did argue that he wrongly and spitefully prejudged Martin as one of those "f*ing punks," as he's heard saying under his breath in his call to police.