Talking to kids about the Zimmerman trial
Parents have sat their children down to talk about how others perceive them
Kelly Wallace | 7/19/2013, 9:48 a.m.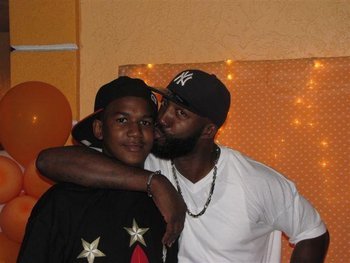 continued — Gumbinner says she hasn't talked with her girls, ages 6 and 8, about the Trayvon Martin case, but if her 8-year-old hears about it, she'll discuss it with her. "I'd rather talk about the macro issue with her, about treating people with respect and not judging people based on how they look, than get into the details of a murder case. She is still very young."
One mom's message to her kids
While some parents may approach the topic from the viewpoint that Martin was more likely to be treated differently because he was African-American, other parents are using the case as a behavioral lesson and leaving race aside.
Catherine Martines Mortensen, a mom of two in Fairfax, Virginia, watched a lot of the trial with her 15-year-old daughter and 10-year-old son, and discussed the verdict when it was handed down. "I told my kids both people used really poor judgment," she said during an interview. "They had assumptions about the other, even without knowing the situation. Neither one of them should have engaged. They should have left."
"I told my kids, if they are ever in a situation where they don't know if someone's following them or what's going on, they just need to get home. Don't linger around," she said.
As they watched the trial, she said her kids were constantly trying to figure out who was right and who was wrong. "My kids would go back and forth. One would say, 'Well, Trayvon, it was his fault because he started the fight.' The other one would have said, 'Well, Zimmerman, he should have never gotten out of the car.' I think it was never clear-cut."
"A lot of times children's brains will try to process information in a very black and white way, but in this case, they couldn't do that," she said.
Comforting a brother who doesn't understand
Cindy Rodriguez, editor for Latino audiences at CNN.com, went to pick up her 14-year-old brother for a movie outing Sunday, a day after the verdict was announced. Her brother carried a hoodie over his arm. His father told him not to put it on until they got inside the movie theater. Her brother didn't understand, and told Rodriguez their dad said it's because of "that kid that died."
"He didn't have a gun on him, right? So why would that other guy shoot him?" her little brother asked. When she told him about the "stand Your ground" law in Florida, her brother responded that Trayvon Martin was "so small."
"Every question that seems so obvious to everyone that's so shocked by the verdict, I see it in my little brother's eyes," she told me. "He said, 'I just don't get it. ... Why would they have that law?' "
Rodriguez said she has steered away from talking about race with her brother, saying she was always raised to believe she is the same as everyone else. But after the Trayvon Martin case, she felt she needed to talk with her brother about it. "We kind of live in a world where the minority teenager with the hoodie on means trouble, and unfortunately that's kind of the way things are going now," she told her brother.