Talking to kids about the Zimmerman trial
Parents have sat their children down to talk about how others perceive them
Kelly Wallace | 7/19/2013, 9:48 a.m.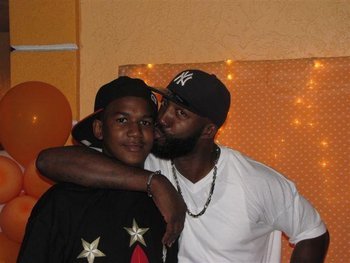 continued — She told him he might not encounter racism now because he lives in a predominantly Hispanic community, but that when he leaves his neighborhood in North Bergen, New Jersey, that could change. "People are going to approach you differently," she told him, giving a big-sister message she really wishes she'd never had to give.
Conflicted about whether to have the conversation
Marie Stroughter, an African-American mother with three children, including a 15-year-old son, said she and her husband are having "deep" conversations about whether they should talk with their kids about the case and the reactions to the verdict.
"I think our fear is we've raised them as much as possible in this society to be pretty much colorblind," the co-creator of the blog African-American Conservatives told me during an interview. "I mean, they are aware of their own heritage, but our fear is injecting thoughts into them that they don't necessarily need to have. Do we want them to view people with suspicion that don't need to be viewed with suspicion?"
Stroughter worries that by telling her children to watch out for discrimination from certain people, they'll end up doing the very thing she wants them to avoid -- racially profiling others.
While she tries to figure out what to do, she says she and her husband will continue to rely on their strong Christian faith. "The only thing we can think of is to teach them Christian values that are colorblind," she added.
Mom guilt
Amiyrah Martin showcased a picture of her son on a post titled "This is My Boy," in which she confessed to feeling something else after the Travyon Martin verdict -- mom guilt.
"I do feel a little bit of guilt because I did bring him into this world, him and his sister, and they're going to have a lot of adversity still to come -- so should I have thought about that before I brought them into this world? Is it fair that I did that to them? And that's been in the back of my mind quite a bit since it happened," she told me.
When Martin ultimately has the talk with her son, I don't know if she'll share that she's feeling some mom guilt. Maybe if we'd all start talking about race in all of our households -- not just the ones headed by African-Americans -- moms like Martin wouldn't have anything to feel guilty about.
Follow Kelly Wallace on Twitter and on Google+ and like CNN Living on Facebook.
The-CNN-Wire
™ & © 2013 Cable News Network, Inc., a Time Warner Company. All rights reserved.