Dr. Dorris Woods uses own experience to pen new book
Ursula V. Battle | 7/24/2013, 3:46 p.m.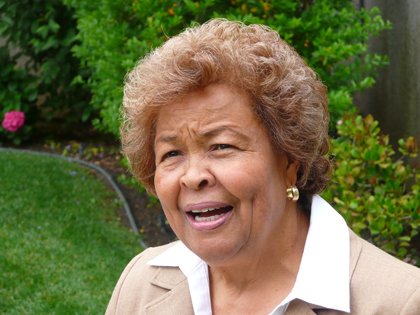 "I was astonished at the number of people with Diabetes," said Dr. Woods who resides in Culver City, CA. "In Los Angeles, it was much higher in the poverty areas. The biggest thing is for people to get tested. A person can't just sit around and let fat accumulate in their bodies and cause diabetes."
She added, "There is a decline in the efficiency of body organs at the age of 45. A person does not have the same type of body that they had at age 25. A person has to do more, because the body is no longer able to do it as efficiently for them."
Type 1 Diabetes is usually diagnosed in children and young adults, and was previously known as juvenile diabetes. In Type I Diabetes, the body does not produce insulin. In Type 2 Diabetes,
either the body does not produce enough insulin or the cells ignore the insulin.
Insulin is necessary for the body to be able to use glucose for energy.
"The biggest problem I found in gathering information to write the book has been diet - too much fast food, large portions, not cooking the right food, and a lot of starch," said Dr. Woods. "I would like to see people become more aware of the problems and to start eating healthier. That means people need to eat more vegetables, and less refined sweets. My goal is to highlight the problem, and provide attainable solutions to a disease that can be prevented."

"How to Prevent Diabetes – I Beat It and You Can, Too!" is available on Amazon and Barnes & Noble and sells for $13.95. E-books are also available on Kindle.
For more information visit: www.How-to-beat-diabetes.com.