Trayvon inspired Obama to act like the first black president
Raynard Jackson/NNPA Columnist | 7/25/2013, 10:47 p.m.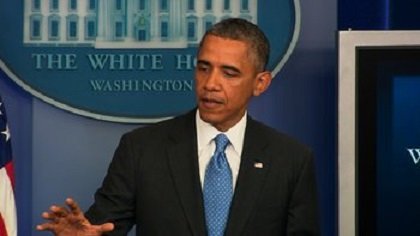 I don't expect some to understand why I behave the way I do when a policeman pulls me over or approaches me while I am parked.
Policemen will ask me why I am putting both of my hands out of the driver's window like I did two weeks ago. I tell them because I don't want them to have any allusions about my being armed and to make sure they know that I am no threat to them. They don't seem to understand that before I reach into my glove compartment that I tell them that I am about to reach into the glove box to retrieve my car information that they are requesting— title, proof of insurance, etc.
In my professional life, I constantly have to prove my abilities, even though my records of accomplishments are part of the public domain, as any Google search would reveal. In meetings, I tell the attendees that I will call a certain person and get them to do a certain thing. I report back to the group only to be asked, "Wow, so you really do know that person?" They are actually amazed that I have personal relations with some of the most powerful people in the world; they have a hard time reconciling my background (being a black kid from the hood of St. Louis) with knowing certain types of people.
Yes, America has come a long way since the days of Jim Crow and segregation; but please don't criticize our president or the black community for wanting, every now and then, for the leaders of our country— regardless of color— to be touched with the feelings of our struggles. Sometimes we just want to be told that together we will all be OK.
Raynard Jackson is president & CEO of Raynard Jackson & Associates, LLC., a Washington, D.C.-based public relations/government affairs firm. He can be reached through his website: www.raynardjackson.com.