Feds want Texas to clear voting-rights changes with them
Bill Mears and Joe Johns | 7/29/2013, 6:28 a.m.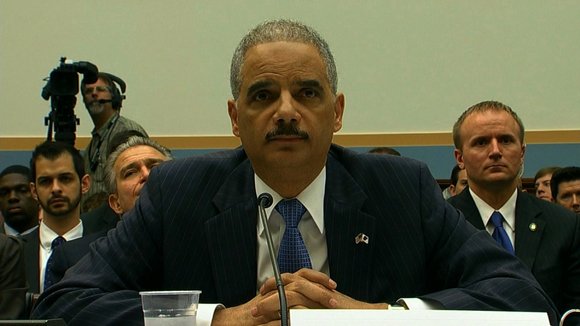 continued — Holder called the high court ruling "deeply disappointing and flawed."
Under the section of the Voting Rights Act invalidated by the high court, any changes in voting laws and procedures in all or parts of 15 covered states -- including Texas -- were subject to federal oversight. That meant the Justice Department or a federal court had to sign off on all aspects, including something as simple as moving a polling place temporarily across the street.
The provision was reauthorized by Congress in 2006 for another 25 years. Officials in Shelby County, Alabama, subsequently filed suit, saying the monitoring was overly burdensome and unwarranted.
Chief Justice John Roberts, in his majority opinion, for the Supreme Court, said the decades-old formula still being used had "no logical relation to the present day."
"While any racial discrimination in voting is too much, Congress must ensure that the legislation it passes to remedy the problem speaks to the current conditions," he said.
President Obama had characterized the ruling as a "setback," even as he vowed his "administration will continue to do everything in its power to ensure a fair and equal voting process."
Texas will not be the first state the Justice Department has sought to "bail in" under a different enforcement regime from the Voting Rights Act, which would still be allowed in the wake of the high court decision. Parts of New Mexico and Arkansas also were subject to that special federal oversight, but the provision requires the Justice Department to establish a new, comprehensive record of alleged "intentional" discrimination.
That means the burden of proof would initially be on Washington to show a state like Texas deserves continued special scrutiny. If that oversight is granted, the burden of proof would then shift to the state, when justifying any future changes in its voting laws.
Joe Johns reported from Philadelphia; Bill Mears wrote in Washington
The-CNN-Wire
™ & © 2013 Cable News Network, Inc., a Time Warner Company. All rights reserved.