Full moon may disrupt sleep, study says
Elizabeth Landau | 7/29/2013, 6:14 a.m.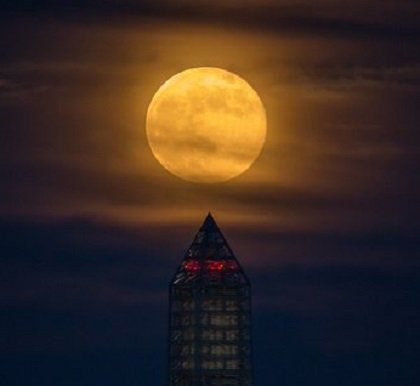 continued — Conclusions
The current Cell Biology study wasn't set up to find out why the full moon may interfere with sleep, but Cajochen speculated the human brain may have an internal clock that is somehow synchronized with the moon. Scientists already know about circadian rhythms. There may also be a clock that's driven by lunar cycles.
Some marine species have been shown to have reproductive patterns that sync up with lunar cycles, Cajochen noted.
"We don't know whether humans still have it and why," he said.
Further research would be necessary to confirm these findings -- for instance, functional magnetic resonance imaging could help scientists figure out what's going on in the brain during sleep at various stages of the lunar cycle.
To find more proof than this study, the experiment would need to be conducted over on a longer period of time, Cajochen said. Already this study required participants to be observed in the lab for 3½ days; to build on this research, people would have to stay in the controlled setting for at least 30 days to cover an entire lunar cycle.
"That would be the ultimate study, but it's going to be very expensive," he said.
The-CNN-Wire
™ & © 2013 Cable News Network, Inc., a Time Warner Company. All rights reserved.