Florida deputies mistake man for car thief in his own driveway
They fire at him, and two rounds hit his legs
By Rich Phillips | 7/31/2013, 2:06 p.m.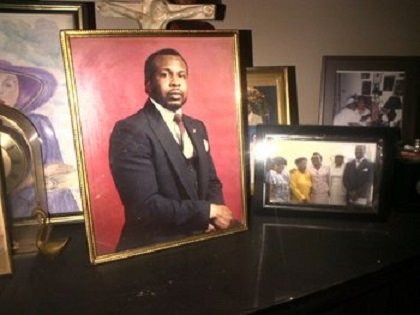 continued — Deafening gunfire
He was out smoking a cigarette on his front lawn when the deputies arrived, he said. His view was obscured by darkness, and at one point he lost sight of Middleton.
But the sound of gunfire, he said, was deafening.
"I'm very surprised that all they did was hit him in the leg," he said.
Timeline, lab analysis
Lauzon says his neighbor may have had trouble getting down to the ground because he was standing between his car and the wall of the carport.
"I don't have any doubt -- even not being able to see what was going on -- that he was complying with them," he told CNN. " Maybe not in the time frame that the officer was looking for -- but it seemed he was complying."
The Florida Department of Law Enforcement has taken over the investigation -- at the request of the Sheriff's Office.
"FDLE investigators are developing a timeline and conducting interviews and crime laboratory scientists are conducting lab analysis," Gretl Plessinger, a spokeswoman for the agency, said in a statement. "Once our investigation is complete, FDLE will provide the case to the state attorney's office. The state attorney will determine whether or not any laws were broken.
Walker said her son takes pain medication for a bad back. The investigation will determine whether that played a role in the incident.
"The message to the public is this was a tragedy," Morgan said. "And it was a tragedy because we had an individual, a citizen, who for whatever reason, either impairment due to alcohol or drugs, or just taking it upon himself not to be compliant to following basic direct orders."
But his mother disputes the sheriff's theory that her son was a suspect and a victim at the same time.
"How can you be a suspect and a victim at your own house? In your own yard, in your own car?" Walker asked.
The-CNN-Wire
™ & © 2013 Cable News Network, Inc., a Time Warner Company. All rights reserved.