Sleep with my Fathers
Robert Morrison | 6/13/2013, 9:19 p.m.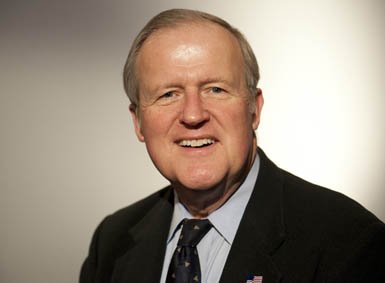 When I first read those words of George Washington, that sweet reference to sleeping with his Fathers, my professors did not point out that those words were taken straight from Scripture. "So David slept with his Fathers and was buried in the City of David" (1 Kings 2:10, KJV). Washington's readers would instantly have recognized the reference. For some years, it eluded me. Did that Bible reference also escape my learned teachers?
We are coming to the point— and may already have passed it— when Americans will no longer recognize what it means to sleep, or to wake, with our fathers. As Washington Post columnist Kathleen Parker acerbically writes, Father may be the new F-word.
The French understand what is at issue in the new laws abolishing mother and father in their legal code. "Everyone needs the love of a mother and a father," said a 10-year-old marcher in one of their recent, massive Paris street demonstrations. As if he had uttered an obscenity, the YouTube video of the boy's comments has since been removed.
Now that I have passed that meridian that George Washington called "the grand climacteric," 60 years, I can affirm his words. I can appreciate what it means to sleep with our Fathers. I'm grateful for my own father, and for our country's Founding Father. In speaking thus from Scripture, Washington was a model father and protector, a good and wise Grounding Father.
Robert Morrison is a senior fellow at the Family Research Council.