"Thank-Yous" Every Father Should Hear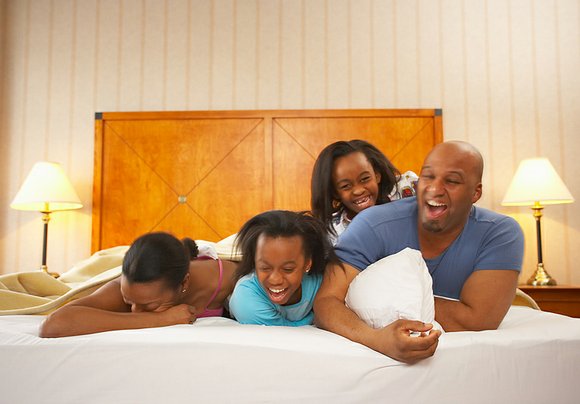 •Thank you for coaching my YMCA sports teams. You showed me what good sportsmanship looks like and taught me why it's important to shake hands after every game, even if we lost! In all aspects of my adult life, I know how to lose (and win!) with grace because of you, Dad. And even though I've aged out of Little League, I also exercise on a regular basis and try to stay physically fit.
•Thank you for disciplining me and telling me why you were disappointed. I certainly didn't enjoy being punished, but now I have a strong set of core values and a firm sense of right and wrong.
•Thank you for teaching me how to drive and for remaining patient throughout the process— I know I wasn't always the nicest student. Now I can merge, parallel-park, and back like a pro. (But I'm still trying to beat your least-number-of-stops-on-the-way-to-the-beach record!)
•Thank you for showing me that there's a difference between being aggressively confrontational and being politely firm. Because of you I stick to my convictions and don't let others take advantage of me while remaining respectful.
•Thank you for making executive decisions on everything from where to eat dinner to when to leave the neighbors' holiday party to which movie to watch on family night. These examples may seem insignificant, but over the years you taught me the value of knowing your mind and acting decisively. You saved me a lot of waffling, hemming, and hawing!
•Thank you for always treating Mom with respect, patience, love, and sometimes a little mischievousness. You taught me how to treat someone you love and what a strong marriage looks like. Now I have a great relationship— and a lot of fun— with my own partner.
And for men specifically, Patkin suggests this acknowledgment:
•Thank you for teaching me the "essentials" like how to tie a tie, iron a crease into slacks, shine my shoes, and shave. While I might not put all of those skills to use every day, I always take pride in my appearance…and I think I do "clean up" nicely!
"Whether you write your own personalized thank-yous in a card or share them with your dad in person, you can rest assured that this will be a Father's Day he'll remember forever," Patkin concludes.
Todd Patkin is the author of Finding Happiness: One Man's Quest to Beat Depression and Anxiety and— Finally— Let the Sunshine In, He grew up in Needham, Massachusetts. Todd lives with his wonderful wife, Yadira, their amazing son, Josh, and two great dogs.