Superman: Coming to a church near you
Eric Marrapodi | 6/17/2013, 5:41 a.m.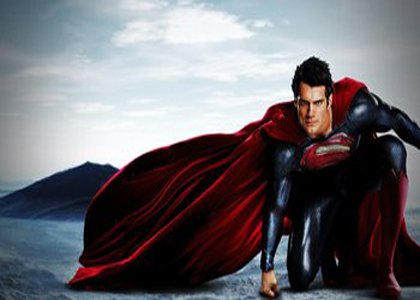 continued — Sound familiar?
If that's not enough, as a boy Clark Kent is shown wrestling with his superpowers, and asks his earthly dad, Jonathan Kent, "Did God do this to me?"
"Somewhere out there you have another father and he sent you here for a reason," says Jonathan Kent.
Even the visuals hammer home the messianic motifs.
During a fight with his archenemy, General Zod, Superman plunges down to Earth, his arms outstretched as if he were being crucified. Of course, he rises again.
Detweiler writes in the sermon notes, "What Jesus and Superman both give us, through their 'hero' actions but also their `human' actions -- is hope."
"I think it's a very good thing that Hollywood is paying attention to the Christian marketplace," said Ted Baehr, who runs Movieguide, a website that reviews family friendly films from a Christian perspective
"Where it gets sticky is when they try to manipulate the market and when Christians try to manipulate Hollywood. But here I think we have the right balance."
But other Christians are heaving a supersized sigh at the movie marketing.
"Any pastor who thinks using `Man of Steel Ministry Resources' is a good Sunday morning strategy must have no concept of how high the stakes are, or very little confidence in the power of God's word and God's spirit," writes P.J. Wenzel, a deacon and Sunday School teacher at Dublin Baptist Church in Ohio.
"As they entertain their congregants with material pumped out from Hollywood's sewers, lives are kept in bondage, and people's souls are neglected," according to Wenzel, who said he was e-mail information about the movie.
Scott, the Baltimore pastor, said he knows that Warner Bros. Studios has a financial incentive in pushing the film to pastors.
But he said that's fine with him. "They're using us but in fact we're using them," he said.
His church won't show clips from the movie this weekend because it had already planned out its service. But he plans to use them later, during meetings with the church's men's group.
"If you give me another opportunity to talk to someone about Jesus Christ, and I can do that because of your movie, that's a win for me, because it is about spreading the Gospel."
The-CNN-Wire/Atlanta/+1-404-827-WIRE(9473)
™ & © 2013 Cable News Network, Inc., a Time Warner Company. All rights reserved.