Minority children with autism lack access to specialists
African American children likely to be misdiagnosed
Dr. Arshya Vahabzadeh | 6/18/2013, 8:06 a.m.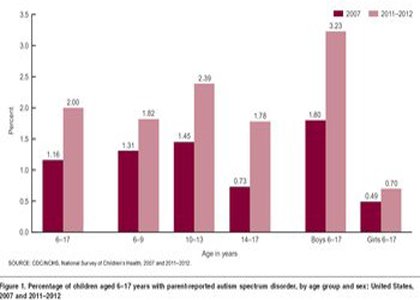 continued — "This is the first study to identify these disparities in specialist referral in children with autism," said Dr. Christopher McDougle, director of the Lurie Center for Autism at Massachusetts General Hospital, who was not involved with the current study. "Autism is a medically complex condition and we must ensure that people with autism receive the specialist treatment they need, irrespective of racial and ethnic background."
This study adds to the body of research showing race and ethnicity as being important factors in the diagnosis and treatment of autism. Studies conducted during the last decade have consistently noted that children from minority groups face substantial delays in obtaining an autism diagnosis.
African American children in particular are more likely to be initially misdiagnosed, and face an average delay in autism diagnosis of 18 months compared to their white peers. Some have suggested that while white children may be diagnosed with autism when they have mild to moderate symptoms, African-American children tend to be diagnosed when they have severe symptoms, with milder cases going undetected.
Dr. Arshya Vahabzadeh is a resident psychiatrist at Emory University's Department of Psychiatry and Behavioral Health.
The-CNN-Wire/Atlanta/+1-404-827-WIRE(9473)
™ & © 2013 Cable News Network, Inc., a Time Warner Company. All rights reserved.