A Little Bit of Jazz, A Little Blues and A Touch of Gospel
Rosa Pryor-Trusty | 6/21/2013, 12:41 p.m.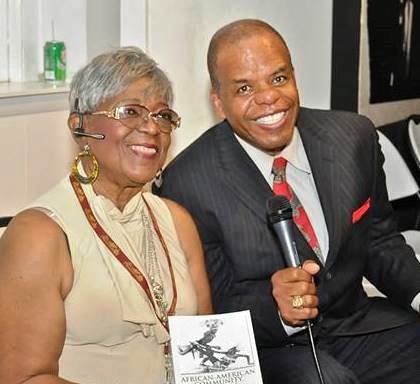 Pat Weldon Wheatley invites you to join her at a Sunday Brunch & live jazz show on Sunday, June 23, 11:30-2:30 p.m. at the Copeland's of New Orleans at 10200 Wincopin Circle in Columbia, Maryland (across from Columbia Mall). For more information, call Pat at 410-922-9231.
The Rosa Pryor Music Scholarship Fund needs your help and support for their fundraiser Crab Feast on Saturday, July 20, 2-6 p.m. at the VFW Post 6506, 8779 Philadelphia Road. Please contact Rosa Pryor for ticket information at 410-833-9474.
OH MY GOODNESS! Let me tell you about the event that Phil Butts, Eleanor Janey and Ronald Scott put together at the Caton Castle this past Saturday. Honey Child! It was awesome! I can't express enough about how fantastic the Phil Butts Big Band was! I mean this was a 15-piece band, white and black professional musicians dressed in formal black tuxedos with their orchestra music stands like the Tommy Dorsey, Glen Miller, Benny Goodman or Count Basie orchestra. The sound took the roof off the club with the 1940's dance music. They had great stage presence, the music was superb, and the club lounge was set up beautifully with white linen tablecloths and centerpieces. The service provided by the starmaids and waitresses was wonderful, the food was delicious and the presentation of the four-hour event was very memorable. Everyone who attended enjoyed every moment of it. Thank you Phil Butts for bringing your music to the black Community— you must do it again!
Mannnnnnnnn! I believe I have run out of space already. I will catch up with you next time. My prayers and get-well wishes go out to the musicians and fans who are sick or shut-in especially Judd Watkins and his wife; Marshall Booze; Garnett Reese; O'Donel "Butch" Levy; and Yummy Dotson. If you need me, call me at 410-833-9474 or email me at rosapryor@aol.com. UNTIL THE NEXT TIME, I'M MUSICALLY YOURS.