Paula Deen and Southern food: Critics say credit is past due
Critics say African American influence minimized
Kat Kinsman | 6/27/2013, 5:32 a.m.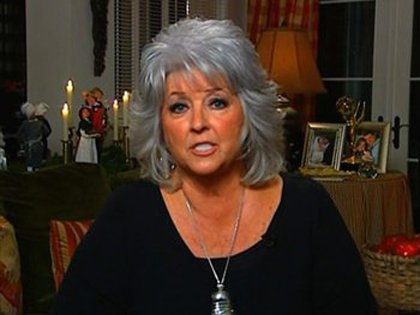 continued — "This generation gets to say, 'No! Fried chicken is amazing!' Everybody gets to participate in it, but let's be clear about whose brilliance made this thing be popular." It worries her that Paula Deen and Colonel Sanders are seen as "the face of fried chicken," and sees it as a failure of an educational system that diminishes African-American contributions to history.
"We are the fried chicken makers - everybody's grandma, Sadie, whomever, can make some fried chicken that would make your wig fall off," she says. "African-Americans being ashamed to eat fried chicken or watermelons is heartbreaking and in complete alignment of the philosophical alignment of oppression and slavery. You're made to turn against yourself and abandon your culture."
Davis combats that in the kitchen, she says. While she doesn't fry chicken every Sunday like her grandmother did, she corrals her daughter a couple times a year to show her how it's done. Her daughter is from the lean-chicken-breast-on-the-grill generation, Davis jokes, but there's a serious point: "We lose our food, we lose our stories."
"I would sit in the kitchen while my grandmother told the story about her grandmother made this pound cake - as she's making it and I'm watching," she recalls. "I remember that she would use the notches in her fingers as measurements.
"It wasn't precise, but there were all these stories and our history was completely folded up in telling these stories as you're sitting in the kitchen and watching your grandmother and your mother cook. This happens with everybody. That's why they call it 'soul food.'"
And that's what Davis wishes Deen would acknowledge - that she's peddling and profiting off the food part, but leaving the soul behind.
Deen writes frequently about learning in the kitchen at her Grandma Paul's side, and shares that story with a wider audience. African-American food traditions were often shared orally, and only within the community, Davis says. She now believes they need to take control over their own story, document it and spread the gospel. Cookbooks by African-American celebrities like Pearl Bailey and Patti LaBelle are a great start, but there needs to be more, and in cooks' own words.
"If our stories aren't told correctly and through a proper lens, we get cut out of the narrative," Davis says.
"In those kitchen moments, my grandmother and grandfather's life became real to me. We have to write it down. We're not living in a time where people are eating fried chicken for four or five hours on Sunday, with anybody. This is the perfect time to take our oral history, film it, write it down so it's not lost."
Food justice activist and podcast host Nicole A. Taylor, a native Southerner, said in a recent video blog that she's "done with Paula Deen," but that the incident sheds a light on the food world needing more African-American representation on Food Network and in mainstream media outlets.
"We need to show that the South is just not Paula Deen," she said. "The South is me. The South is immigrants who are moving here. We need to lift these people up so that Paula Deen does not become the poster child for what is Southern in terms of food."