Paula Deen and Southern food: Critics say credit is past due
Critics say African American influence minimized
Kat Kinsman | 6/27/2013, 5:32 a.m.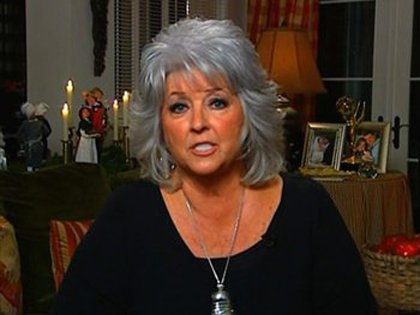 continued — And Twitty would like to sit down and talk about it over a meal. In a much-read open letter to Deen on his website yesterday, he invited the embattled chef to a gathering at a historic plantation in September when he's hosting a fundraiser for Historic Stagville, a North Carolina, plantation that once held 900 slaves and is now a historic tourist destination.
"I want you to walk the grounds with me, go into the cabins, and most of all I want you to help me cook," Twitty wrote. "If you're brave enough, let's break bread...This isn't publicity this is opportunity. Leave the cameras at home."
Davis, too, believes in the power of food to soothe and stitch painful rifts. "Food and music are the foundations of African-American - and American culture. They're a perfect way to talk about race and move forward. And they're a thing that people love about us, and we love about us - but it's been abused," she says.
Davis continued, "The first thing you have to do is admit that it's happened, talk about it, move on and forgive. Have a conversation over a meal with some music. These conversations: This is the work. This is how we heal."
Want to know more about African American contributions to Southern cooking? Dig in:
Books (note: some are out of print, but available through used book stores):
The African American Heritage Cookbook: Traditional Recipes & Fond Remembrances - Carolyn Quick Tillery

Soul Food: The Surprising Story of an American Cuisine One Plate at a Time - Adrian Miller (Coming August 15)

Mama Dip's Kitchen - Mildred Council

The Taste of Southern Cooking - Edna Lewis

High on the Hog: A Culinary Journey from Africa to America - Jessica B. Harris

Hog and Hominy: Soul Food from Africa to America - Frederick Douglass Opie

A Taste of Heritage: The New African American Cuisine - Toni Tipton-Martin and Joe Randall

The Dooky Chase Cookbook - Leah Chase