Fourth of July Parade in Annapolis, fireworks display
6/28/2013, midnight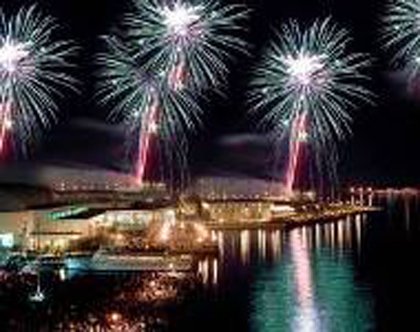 continued — At 9 p.m., the Spa Creek Bridge and Duke of Gloucester St. will be closed to ensure pedestrian safety and to facilitate the movement of foot traffic leaving the area after the fireworks display. At approximately 9 p.m., Main St. will also be closed and remain closed until approximately 10 p.m. Connector streets between Duke of Gloucester and Main St. will also be closed.
Boating Restrictions
The draw span of the Spa Creek Bridge (into Eastport) will be closed to boat traffic from 8:30 to 11 p.m. Boaters are warned to avoid the 1,000-foot Safety Zone around the fireworks barge.
The consumption of alcoholic beverages on the streets and sidewalks of the City, including at City Dock, is prohibited. Individuals are not allowed to light any type of fireworks in the downtown area, including sparklers. Also, firing pyrotechnics and flares by individuals is illegal.
Donations are still needed for the Annapolis 4th of July Event
Funding for the City's 4th of July fireworks festivities is largely the result of donations by businesses and private individuals. Those wishing to help support this popular community event by defraying the cost of the fireworks are urged to do so. Please send your tax-deductible donation to: July 4th Annapolis, Inc., c/o First Citizens Bank, 890 Bestgate Rd., Annapolis, MD 21401