Little difference between used car salesmen and college leaders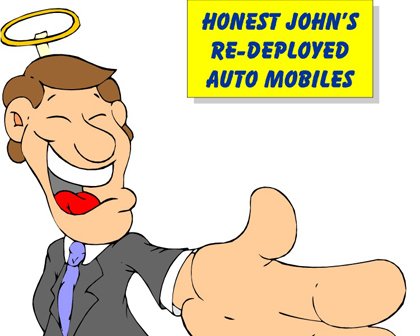 This series of columns is written for parents preparing to send their sons and daughters to college for the first time this fall. Each week will include advice I truly wish a veteran college parent had given me. It's not meant to dampen the excitement you feel at this significant point in your child's life. It is instead offered as a reality check on what the next four years may cost you financially, academically, and emotionally.
It is also for everyone impacted by the financial practices of America's colleges and universities. If you think that does not include you, you would be mistaken. College costs (tuition, books, housing, meals, and fees) are primarily funded by borrowed money. These loans are directly responsible for racking up over a one trillion dollar debt.
This figure exceeds the amount owed on credit card debt. The default rate on student loans is rapidly increasing. Banks and other lending institution are passing on these losses to anyone who seeks consumer credit, such as car loans, mortgages and credit cards.

The biggest losers are poor and middle class students who often get little in return for taking on this stifling debt. According to the Chronicle of Higher Education's college completion study, the majority of students leave school without earning a degree. Only 22.8 percent of students graduate in four years from Maryland's colleges at a cost of $166,534.00 ($41,633 per year) at private schools and $71,101.00 ($17,775 per year) at public universities.

What's the value of one, two or three years of college without a degree? Not much. Increasingly, employers are seeking job applicants with four-year degrees, while the market for people with "some college" is shrinking. After two years of college a student could easily accrue upwards of 30 or 40 thousand dollars in loans, yet lack the academic credentials to secure employment that could help pay down the debt.

Watchdog organizations are beginning to say the student loan debt could be "the next economic bubble waiting to burst." This dire prediction and my personal experiences helping my son earn a college degree accounts for my belief that the practices and policies of many colleges are no better than what you might get when purchasing an automobile from an unscrupulous used car salesman.

My thoughts are subjective, but I doubt I'm the only parent who feels like they are dealing with lower rather than higher education institutions.

After considering a number of schools, Kennard received early acceptance to the country's oldest private Catholic University. My sense of pride in his accomplishment was tremendous. Not only had he beaten Baltimore's formidable odds against an African American male graduating high school, he had gained admittance to a highly respected university.

The price was mighty steep but, with the school's seemingly generous offer of scholarship dollars, coupled with a few loans, our family considered it a wise investment in his future. However, looking back to those heady days of telling anyone who would listen about Kennard's prestigious college, I now realize his academic interest would have been better served if I had tempered my hubris with due diligence.