Little difference between used car salesmen and college leaders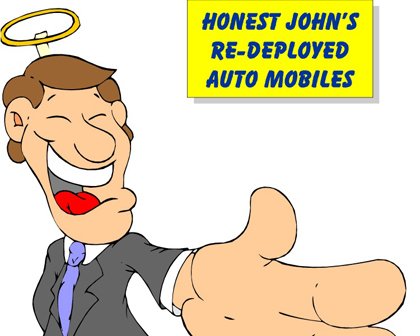 Two years later, he's about three years away from earning a degree. Through various missteps— a few due to my naiveté, but many the result of university systems driven by profits, our family has shelled out thousands of dollars, accrued thousands more in debt and by my best estimates he is at least a hundred thousand dollars away from earning his college degree.

This week's advice is quite simple. Google every college or university under consideration, and carefully read the comments people write about the school. Of course, you should not make a final decision based on someone's online posting. Nevertheless, their comments may raise red flags, prompting you to ask relevant questions about the school's safety record, classroom amenities and curriculum. Make certain the school

responds to your concerns. You must look beyond the usual hype colleges put on their websites.
For example, if I had read this description of the state university Kennard transferred to after his first year at the Catholic college I would have done a closer inspection of the campus and perhaps selected another school:


PLEASE DO NOT LET ANYONE FOOL YOU. THIS IS NOT A SERIOUS INSTITUTION. A LOT OF CRIME HAPPENS ON CAMPUS (ASK ANYONE) MEANING ROBBERIES, STABBINGS, ETC. THE CAMPUS POLICE IS AN UTTER JOKE SO DO NOT THINK YOUR CHILD WILL BE SAFE ON THIS "WONDERFUL CAMPUS." THE ONLY GOOD THING I CAN SAY IS THERE ARE SOME TEACHERS THAT CARE. BUT THAT COMES FROM WITHIN THEM, NOT THE SCHOOL.
THE 4 YEARS I HAVE ATTENDED I HAVE NEVER SEEN THE OLD NOR NEW PRESIDENT. HOW ARE YOU A SERIOUS SCHOOL BUT YOUR
LIBRARY IS FILLED WITH 2001 DELL DESKTOP COMPUTERS THAT SHUT OFF ON YOU OR JUST WONT START...
Sadly, based on my son's experience everything this person described proved to be true. I followed the chain of command regarding a very serious issue on campus and I was brushed aside. I then called the president's office several times, without any response to the messages I left. Metaphorically speaking, I was sold a clunker and the dealer felt no responsibility to stand behind his broken down product.
After this experience I see no difference between buying a used car and acquiring a college education. You may or may not get what you paid for, but you're still on the hook for the financing.
Jayne Matthews Hopson writes each week on education matters because "only the educated are free."