Should I be concerned about new virus?
Miriam Falco | 5/29/2013, 5:27 p.m.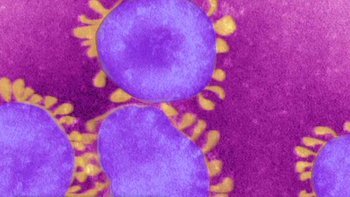 CNN — When the head of the World Health Organization says a new virus is her "greatest concern right now," people worldwide may wonder whether they should be concerned.
This new coronavirus, which experts recently named MERS-CoV or Middle East respiratory syndrome coronavirus, first surfaced in Saudi Arabia in March 2012.
It's in the same family of viruses as SARS (severe acute respiratory syndrome - coronavirus) as well as the common cold -- but the new virus is not SARS.
"There's not the same level of concern as there was in Hong Kong or Toronto during the SARS epidemic," says Dr. Mark Denison, a professor of pediatrics and longtime coronavirus researcher at Vanderbilt University.
Unlike SARS which sickened more than 8,000 people in 2003 and killed 773 worldwide, this new coronavirus does not spread easily between humans -- at least not yet.
It's too early to tell whether MERS-CoV is going to spread or just burn out, so it's essential that health officials stay vigilant, Denison says. "What's important is continued reporting of active cases which allows for better surveillance."
Should I be concerned about MERS-CoV?
So far only 49 cases of MERS have been reported, including 27 deaths. Most of those were older men with other health problems. And most contracted the virus in the Middle East: Saudi Arabia, United Arab Emirates, Jordan, Qatar.
Cases have been reported in three European countries (United Kingdom, Germany, France) and Tunisia. But those cases had either traveled from the Middle East or in a few instances were infected through close contact with someone who recently returned from one of the above countries.
As of now, if you haven't been to the Arabian Peninsula, your chance of a MERS infection is probably considerably less than 1%, or even zero, as all the cases have been linked to that region, says WHO spokesman Gregory Hartl.
What researchers don't know is how many people may have had mild symptoms and never were reported. The more information scientists have, the more can be done to try to combat the disease.
I recently returned from the Middle East. What signs should I look for?
If you've traveled to the countries above and have cold-like symptoms which are getting worse, and you're having increasing difficulty breathing and a fever, you may want to see a doctor. It's important to tell your physician where you have been, so you can be tested for regular flu and other illnesses that can cause these symptoms as well as MERS-CoV.
The WHO describes the common symptoms as acute, serious respiratory illness with fever, cough, shortness of breath and breathing difficulties. According to Hartl, the real worry is that patients will develop pneumonia -- most, although not all, of the cases have. Many have also had gastrointestinal problems including diarrhea.
What should I avoid?
The original source of the infection is still a mystery, so health officials cannot tell you what to avoid to prevent getting this coronavirus.