Wanted: At least 15 Stanley Cherrys
Gregory Kane | 5/29/2013, 4:52 p.m.
Needed: at least 15 corrections officers like Stanley Cherry to work in the Baltimore City Detention Center. Who, many readers will no doubt ask, is Stanley Cherry?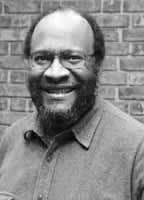 It would be more accurate to ask who he was. Cherry is now deceased, but he was a Baltimore high school and college sports legend before his untimely death from a drug overdose. Oh, and he was also a corrections officer.
From the years 1966-1969, Cherry attended Edmondson High School. A gifted athlete, he excelled in three sports: football, wrestling and lacrosse.
At what was then Morgan State College, Cherry played football and lacrosse. He is mentioned quite often in the book "Ten Bears," co-written by Chip Silverman and Dr. Miles Harrison.
Silverman was the coach of Morgan's lacrosse team in the early 1970s. His squad more than held its own with several elite white teams of the era.
In one segment of "Ten Bears" Silverman described what an intimidating force in lacrosse Cherry was. It seems Cherry was knocking opposing players out cold with body checks, which were perfectly legal.
Officials ejected Cherry from the game. Silverman protested, claiming that all of Cherry's body checks were quite legal.
Didn't matter, the refs countered. They wanted Cherry out of the game before he killed somebody.
Throughout the "Ten Bears," Silverman gave examples of Cherry's menacing demeanor on and off the field. The six words no one wanted to hear, Silverman said, were these: "Stanley Cherry is looking for you."
Cherry planned to play in the National Football League. When that plan didn't pan out, he became a corrections officer.
A former prison inmate, now deceased, that knew Cherry since he was a boy wrote several pieces about him for The Baltimore Sun. Apparently Cherry was every bit as intimidating as a corrections officer as he was on the football field, on the wrestling mat and on the lacrosse field.
Inmates didn't intimidate Stanley Cherry; Stanley Cherry intimidated inmates.
We could use about 15 or 20 corrections officers like Cherry now, especially at the Baltimore City Detention Center.
You've no doubt read— or seen a television news report— about what a hot mess, the Baltimore City Department of Corrections (BCDC) is. Federal officials announced the indictment of 25 people on charges of smuggling drugs, cell phones and other contraband into the facility.
Thirteen of those indicted were corrections officers. All of those corrections officers are female.
They are accused of helping members of the Black Guerilla Family (BGF) prison gang with its smuggling operation. Four are alleged to have had sex with Tavon White, supposedly the BGF leader inside the BCDC.
A fifth corrections officer is accused of having sex with another BGF member. The four accused of having sex with White allegedly became pregnant with his children, one of them twice.
I confess to having absolutely no understanding of what was going through the minds of any of these 13 young women. The upside of helping incarcerated gang members would be what, exactly?