5 things about the controversy surrounding AG Eric Holder
Holder under fire for phone records, subpoenas
Tom Cohen/CNN | 5/30/2013, 11:20 a.m.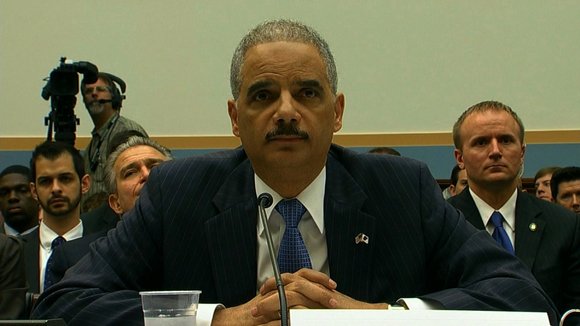 continued — Holder maintained the House contempt vote boycotted by most Democrats amounted to political theater, and he recently criticized Issa for what he called a pattern of incomplete or misleading statements.
"It is inappropriate and it is too consistent with the way in which you conduct yourself as a member of Congress," Holder said at the May 15 hearing of the judiciary panel that includes Issa. "It is unacceptable and it is shameful."
What does Holder have to say?
At the May 15 hearing, Holder testified under oath that he had recused himself from the AP case because he had previously been questioned regarding who knew what about the classified leak. Therefore, he said, he had no role in last year's decision by Deputy Attorney General James Cole to seek the secret subpoena of AP phone records.
Holder has yet to comment specifically on Rosen's case. On Tuesday, he told reporters he was "not satisfied" with some federal guidelines on how prosecutors conduct leak investigations involving reporters.
"We're going to have a real frank, good conversation about this," Holder said. "And I think, we're going to make some changes because I'm not satisfied with where we are."
What happens now?
There will be more congressional hearings and investigations, more political rancor and the possibility of some fallout if further disclosures reveal Holder knowingly misled Congress or inappropriately concealed information.
His defiance in the face of the House contempt citation indicates Holder won't voluntarily step down unless pressured to do so by Obama, who has steadfastly maintained confidence in him.
The question will be whether Holder becomes a liability for the president.
If the multiple controversies (IRS targeting, Benghazi, reporters phone records) continue to dominate the political discussion, Obama could decide a drastic gesture is needed to try to move past a climate of crises. However, nothing at this point suggests that is imminent or under consideration.
CNN's Carol Cratty, Dana Bash, Kevin Liptak, Paul Steinhauser and Deirdre Walsh contributed to this report.
The-CNN-Wire/Atlanta/+1-404-827-WIRE(9473)
™ & © 2013 Cable News Network, Inc., a Time Warner Company. All rights reserved.