Debunking 4 Obamacare myths: Both sides get it wrong
Tom Cohen | 11/6/2013, 5 a.m.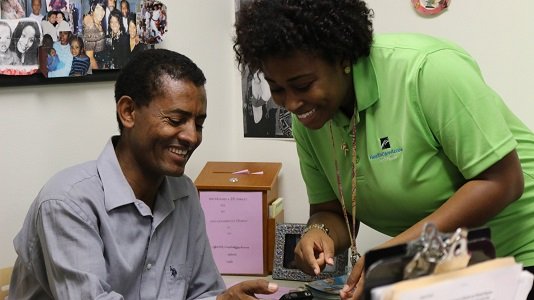 continued — His explanation differed from the repeated promises on the campaign trail that if people liked their coverage, they could keep it, period. Obama aides note that for most Americans who get their health care through their jobs, Medicare and Medicaid, that remains true.
2. Everyone's health insurance costs will rise because of Obamacare
Republicans regularly declare that the end result of Obamacare will be higher health insurance costs for all.
If that happened, it would continue what was going on before Obamacare, when skyrocketing health care costs put effective insurance coverage out of reach for millions of Americans.
Obamacare requires virtually everyone to have health insurance, which would create large markets of previously uninsured or underinsured people to stimulate competition and presumably hold down prices.
That means some will pay more than before, such as healthier young people now required by the Affordable Care Act to have coverage, and some will pay less.
Under the reforms, some people who make too much to be eligible for Medicaid coverage but not enough to afford high-quality plans can get government subsidies in the form of tax credits to ease the burden.
Ezekiel Emanuel, an Obamacare architect from the University of Pennsylvania, told Fox News Sunday that the reforms were based on the concept of shared responsibility.
"We all share in the costs so that everyone can get it," he said, adding that if people don't have coverage and need health care, "they transfer those costs to the rest of us. That's the whole point of part of Obamacare, to eliminate this cost shifting."
3. Write me
In recent weeks, as the extent of problems with the Obamacare website became known, the President and his aides sought to reassure the public by noting other options to enroll, including paper applications they could file by mail to avoid the dysfunctional online option.
However, notes from so-called War Room meetings of administration officials released by the Republican-led House Oversight Committee showed all applications still must be processed through the HealthCare.gov website, regardless of whether they were submitted online or mailed in.
"The same portal is used to determine eligibility no matter how the application is submitted," said notes from an October 11 meeting, according to the committee. " ... The paper applications allow people to feel like they are moving forward in the process and provide another option; at the end of the day, we are all stuck in the same queue."
Website performance has improved, but problems continue as open enrollment for Obamacare enters the second of a planned six months. A notice at the top of HealthCare.gov on Monday explained it will be out of order between 1 a.m. and 5 a.m. ET every day as contractors work on it.
4. The website is broken, so Obamacare is a failure
"The website is just the tip of the iceberg," Republican Sen. John Barrasso of Wyoming said Monday. "There is the sticker shock for increased costs. There's increased out-of-pocket cost in terms of deductibles and co-pays, and many Americans are not going to be able to keep their doctor, even if they'd like to keep their doctor."