Dolphins owner to meet with Jonathan Martin: 'We want to get to the bottom of it'
Alan Duke | 11/12/2013, 9:35 a.m.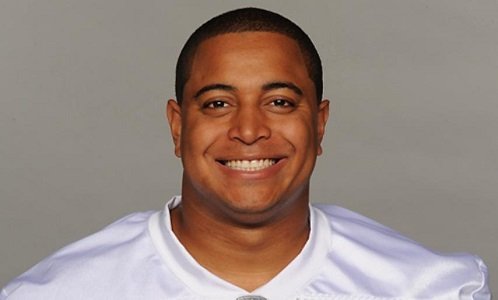 CNN — Miami Dolphins owner Stephen Ross will meet with Jonathan Martin on Wednesday to learn why the player left the NFL team.
Martin's sudden departure two weeks ago ignited a controversy over locker room hazing, perceived bullying and racial slurs among professional football players.
"We want to get to the bottom of it," Ross told reporters in Miami on Monday. "We want to get to hear what the real facts are. There's been so much said and done to date that I don't think anybody really knows what has happened, because nobody has really spoken with Jonathan Martin directly."
Martin, 24, left the Dolphins last month because of "harassment that went far beyond the traditional locker room hazing," his lawyer said. Days later, the team suspended veteran lineman Richie Incognito, 30, for conduct detrimental to the team.
Incognito insisted in an interview over the weekend that his vulgar text messages and voicemail to Martin were misunderstood because "people don't know how Jon and I communicate to one another."
"The world has changed, with social media and everything today, but one thing that will not change, there will be no racial slurs or harassing or bullying in that workplace, in that locker room and outside the locker room," Ross said.
Ross, a real estate developer, has exchanged his own text messages with Martin in recent days, he said. As a result, he will fly on his private jet to an undisclosed location on Wednesday to talk with his former player.
"I would like to hear from him, what had happened, why he felt that way, the whole origin, what we did or what we could have done to really prevent something like this from happening," Ross said.
He'll go there with "an open mind," Ross said.
"I want to hear the facts," he said. "From the facts, I can then say 'Hey, were we right? Were we wrong?' and what have you. You can't just deal with speculation, and I will not deal with speculation."
Incognito acknowledged in an interview aired on "Fox NFL Sunday" that he used racist and vulgar language in voicemails and text messages to Martin but said it was "coming from a place of love."
"No matter how bad and how vulgar it sounds, that's how we communicate," he told Fox Sports reporter Jay Glazer. "That's how our friendship was."
"For instance, a week before this went down, Jonathan Martin text me on my phone 'I will murder your whole F-ing family,'" Incognito told Glazer. "Now, do I think Jonathan Martin was going to murder my family? Not one bit."
While Martin has not spoken publicly since the controversy erupted, his attorney David Cornwell broke the silence on his behalf with a prepared statement last week.
Martin tried "to befriend ... teammates who subjected him to the abuse with the hope that doing so would end the harassment" -- something Cornwell called "a textbook reaction of victims of bullying."
The taunting did not stop, however, the lawyer said. He cited "a malicious physical attack on him by a teammate and daily vulgar comments," and a threat of a group sexual assault against Martin's sister.