Dolphins owner to meet with Jonathan Martin: 'We want to get to the bottom of it'
Alan Duke | 11/12/2013, 9:35 a.m.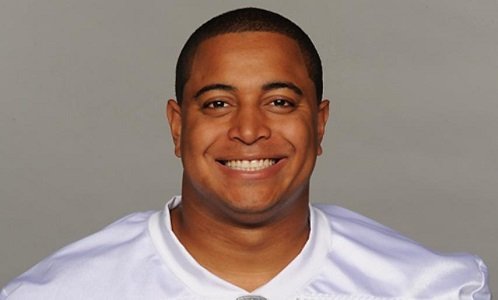 continued — "Eventually, Jonathan made a difficult choice," Cornwell said of Martin leaving the Dolphins. "... Jonathan looks forward to getting back to playing football. In the meantime, he will cooperate fully with the NFL investigation."
Ross said he called for the independent investigation by the NFL because he knew the objectivity of a team investigation could be questioned.
"We need to look at ourselves," Ross said. "We have to examine everything internally. I know that this is so appalling to me."
But Ross also said he wanted to avoid overreacting. He formed a committee to help guide the changes, including former Dolphin coach Don Shula and quarterback Dan Marino.
"We all know that the football locker room is a different workplace than most of us are accustomed to," Ross said. "Basically, I don't want to make any excuses. I want to know that our workplace going onward will be the best workplace that you can find in the NFL."
Ross said he had "total confidence" in head coach Joe Philbin.
The only issue that Incognito "sidestepped and wouldn't answer" in his Fox Sports interview concerned the allegation that Miami coaches had ordered a "code red" instructing the veteran to "toughen up" the younger Martin, Glazer said.
Incognito said "legal issues" prevented him from answering.
"The face of bullying in America"
"Right, wrong or indifferent, because of all this, you've become the face of bullying in America," Glazer told Incognito. "Someone thinks of a bully, they think of Richie Incognito."
"This isn't an issue about bullying," Incognito said. "This is an issue of my and Jon's relationship, where I've taken stuff too far, and I didn't know it was hurting him."
A profanity-filled voicemail from Incognito to Martin that has been made public was intended to shock him so "his buddy" would call him back, he said.
"I understand why a lot of eyebrows get raised," Incognito said, "when people don't know how Jon and I communicate to one another."
Incognito: "I'm not a racist"
"When it's on the screen it sounds like I'm a racist pig, it sounds like I'm a meat head," he said. "It sounds like a lot of things it is not. And I wanted to clear the air just being saying that I'm a good person."
He acknowledged using the n-word in his communications with Martin, who is African-American.
"I'm not a racist and to judge me by that one word is wrong," Incognito said. "It, in no way, shape or form, is ever acceptable for me to use that word, even if it's friend to friend in a voicemail." He said "it was a joke."
The word is "thrown around a lot" in NFL locker rooms and it's "a word that I've heard Jon use a lot," he said. "There's a lot of colorful words thrown around in the locker room that we don't use in everyday life."
Martin was his "best friend" on the team, Incognito said.
"You can ask anybody in the Miami Dolphins' locker room, who had Jon Martin's back the absolute most, and they'll undoubtedly tell you me," he said.
Incognito said he was "miffed" by "how I missed this and I never saw it coming."
Glazer asked Incognito what he would say to his former teammate today if he were in the room.
"I think I would give him a big hug right now, because we've been through so much and I'd be like 'Dude, what's going on? Why didn't you come to me?'" he said. "If he were to say 'listen, you took it way too far, you hurt me.' You know, I would just apologize and explain to him exactly what I explained to you. And I would apologize to his family that they took it as malicious. But I never meant it that way."
CNN's Dan Moriarty contributed to this report.