Flair Studios is a family affair
Stacy M. Brown | 11/15/2013, 6 a.m.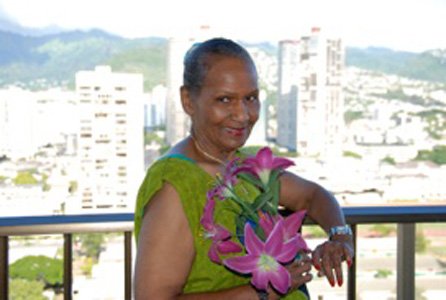 BALTIMORE — When Willia Bland founded Flair Studio 45 years ago, the eventual success experienced by the family-run business could easily beg the aged-old question: "Who would have thought it?"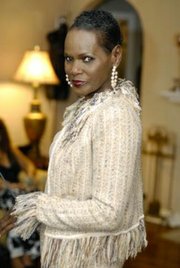 "After Martin Luther King Jr. was assassinated and the riots tore apart Baltimore and other places, many people were soul searching to determine what they could do to help, and that's when my mom started the studio," said Andrea Travis, Bland's daughter and vice president and director of Flair's modeling program.
Flair's first classes were held in the dining room of Bland's partner, Lucille Barton. Later, the duo moved the studios to Bland's basement, then to the Mondawmin Mall and eventually to Catonsville.
"It began with four or five girls and went from there," Travis said. Since then, the studio has both boosted and enjoyed a commitment to excellence.
"I came on board as a teenage assistant and my mom was grooming me," Travis said. "[Barton] died so my mom took sole responsibility. One of the first young ladies we got was a rebel and her mother told her that she was going to see Ms. Bland."
Eventually the young lady who attended Western High School along with Travis became an airline flight attendant before returning to Flair, which directs local children, teens, and adults in ballet, tap, hip hop, and African dance.
"The dancing component was added later," Travis said.
Dancing and modeling hasn't been the only way in which many have benefited at Flair. Those attending have learned poise, good posture, elegance, and have been educated in the art of simply understanding how to carry one self.
"Flair is definitely a finishing school. What we teach and expect our students to demonstrate all of the time is, shoulders back, stomach in," Travis said. "We tell them to keep their feet together at tall times when sitting, no nervous twitches, and no chipped nails. You are a young lady at all times and we want you to demonstrate that at all times."
Bland says that it's solely about etiquette and charm.
Flair prepares its students to attend the Baltimore School of the Arts, where Travis' daughters excelled.
"[Because of Flair] I have had the opportunity to meet some of the best designers, attend amazing fashion shows, wear some of the best designer clothing," said Flair alumna, Lisa Shannon. "I am truly grateful and thankful for being a part of one of the first African American modeling agencies in Baltimore."
While one of Travis' daughters, Mari is the Charm City Dance Theater Director, another, Willia Noel, is a Broadway dance sensation appearing in, "The Lion King."
As a teen, Willia Noel competed in a competition of 84 dancers at a NAACP convention in North Carolina where she earned the top spot, affording her the status of No. 1 dancer in the country.
"She auditioned for 'The Color Purple,' the stage play on Broadway but continued to audition for other plays, including, 'The Lion King,'" Travis said. "Just as she was about to sign a contract for 'Color Purple,' the people from, 'The Lion King' called and hired her for a west coast tour."