Flair Studios is a family affair
Stacy M. Brown | 11/15/2013, 6 a.m.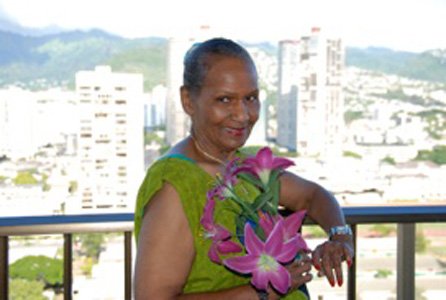 continued — Willia Noel was named dance captain in New York and on Broadway where she has been since 2008. Modeling and dancing has proven a family affair for the Bland family.
Travis began modeling at age 10, and when she was 24, Travis signed on with the Patricia Stevens Modeling Agency, one of the premiere agencies.
"I was one of about two African American models who were hired to work the circuit of high end department stores, as a house model," Travis said. "Stores such as Lord & Taylor and Garfinkels, were a few of the stores I received most of my fashion education. We had a certain standard that we had to live up to."
Travis, who is also a motivational speaker contracted to speak at many institutions for wayward girls, group homes, and after school programs, recently completed a book titled, "Don't Wear Those Pajamas to the Mall (A Guide for Teens on Etiquette and Every Day Behavior)." She expects it to be published soon.

"It's been fun writing it because it's all the things I've been taught, and what I instill in the students that I teach," Travis said. "It's a simple guide on really how to act in certain situations."
For more information about Flair, its modeling, dance studio and exclusive summer camp, visit www.flairstudio.com.