O'Malley testing the 2016 waters in New Hampshire
Erin McPike | 11/18/2013, 5:51 a.m.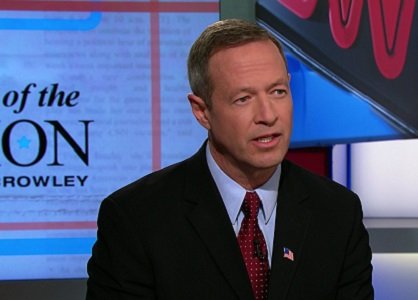 continued — The 50-year-old governor got his start in politics when he worked on former Colorado Sen. Gary Hart's first presidential bid in 1984. By 28, he was elected to the city council, where he served for eight years during the Nineties, and followed that act by running Baltimore as mayor for two terms. His second term as governor ends in 2016; presidential speculation has followed O'Malley since he took office in 2007.
Former Secretary of State Hillary Clinton already enjoys the backing of a growing group of Democratic senators and governors who are holding out hope that she will run. While Clinton has only indicated she will consider a presidential bid over the next two years, O'Malley has been clearer and more vocal about his preparation for a likely candidacy in 2016.
And Saturday in New Hampshire, the second state to cast judgment in the 2016 primaries, O'Malley held a series of separate meetings with state political, labor and legislative leaders. He was last in the state in October of 2012 when campaigning for President Barack Obama and the new governor, Maggie Hassan. O'Malley has already laid some groundwork to court Hassan's endorsement, because last year, while he was chairman of the Democratic Governors Association, the organization spent more money ($8 million) on her campaign than it had on any other race in its history.
The-CNN-Wire
™ & © 2013 Cable News Network, Inc., a Time Warner Company. All rights reserved.