OSI Baltimore announces new community fellows
11/19/2013, 6 a.m.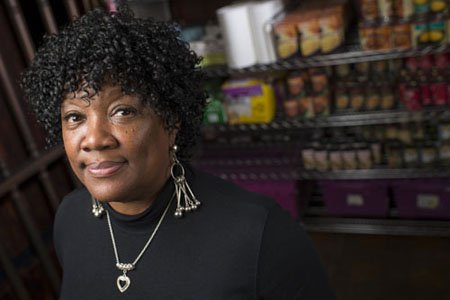 BALTIMORE — OSI-Baltimore announced its 16th annual class of Community Fellows and dedicated $720,000 to support this diverse group of social entrepreneurs who will lead creative and inspiring approaches for improving the community.
OSI-Baltimore's Community Fellows program, which began in 1998, has had an enormous impact on the city. The newest class of 12 fellows will join a network of 136 other engaged leaders, most of whom continue to bring fresh energy and ideas to effect social change in Baltimore. Each of this year's fellows will receive $60,000 to work full-time for 18 months, implementing creative strategies to assist and revitalize underserved communities in Baltimore. The group of fellows will work in schools and courts, in recreation centers and low-income housing units. Many of them will work directly with people on the streets of Baltimore.
OSI-Baltimore has designated two of the awardees as Black Male Achievement (BMA) Fellows, who will strive to reach some of the city's most underserved populations— black men and boys. Matthew Hanna and Ulysses Cofield will receive additional recognition from the Open Society Foundations' Campaign for Black Male Achievement, a strategy to address the exclusion of black men and boys from economic, social, educational and political life in the United States. The BMA Fellowship is dedicated to improving the life outcomes of black men and boys and is the first fellowship program of its kind.
"It is thrilling to announce this new group of effective and passionate social activists, all of whom have the vision to create new opportunities for people throughout Baltimore," said Pamela King, OSI-Baltimore Director of Community Fellowships. "The city is fortunate to have so many inspiring leaders willing to forge new approaches to some of our most challenging issues. Each year we marvel at the variety of innovative approaches and solutions for our city. These fellows bring hope, new methodologies, resources and advocacy skills to residents, mobilizing them to take action to meet their own needs and to revitalize Baltimore communities."
The Class of 2013 includes 12 people with extremely diverse backgrounds and a wide range of proposed projects
include: Katheryn Anderson, lawyer; Bernice Bishop, medical secretary; Ulysses Cofield, sports coach; Lanaea Featherstone, director of development; Matthew Hanna, teacher; Megan Leschak, social worker; Jessica Lewis, community organizer; Melissa Moore, designer/ artist/educator; Emily Schappi, paralegal/law student;
Bill Tiefenwerth, community relations; Andre Turner, public health educator; and Denene Yates, public health advocate.
A veteran health educator will work with young men living with HIV and usher them through manhood training to prepare them to be responsible men able to manage their infections. A paralegal, who spent time in the foster care system growing up, will work with teenage girls to help them make the transition from the juvenile justice system into foster care homes. A health worker will help free girls and women from sex trafficking by working with them to rebuild their emotional wellbeing, develop skills and move into safe, sustainable lives.
Denene Yates, who is working to help city prostitutes, will also use her fellowship to try to change the way society stigmatizes and "makes lepers" out of women who are or have been involved in sex trafficking.