Africa's 'first design museum' stirs continent's creative pulse
Based in Johannesburg, the Museum of African Design aims to be a "cultural hub"
Teo Kermeliotis and Errol Barnett | 11/20/2013, 1:38 p.m.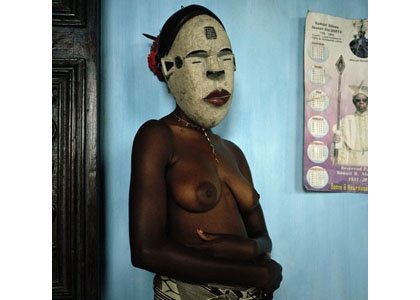 continued — It features a series of mixed media creations from a number of African artists, including Leonce Raphael Agbodjelou from Benin, Amina Menia from Algeria, The Nigeria Nostalgia Project and South African collective I See a Different You.
"Native Nostalgia" is curated by Kohn, but the MOAD director says that in the future the museum will be working with different people for every exhibition. He also outlines that MOAD is not interested in becoming a collective institution that stores art or wastes any budget on insurance and acquiring fees.
"We want to focus on the most exciting and relevant exhibitions that we can put on with works from across the continent," says Kohn.
"I think that's a new model that a lot more institutions around the world are looking at in terms of not having necessarily conventional museum staff, not having a permanent collection -- it allows an institution that's interested in the contemporary to stay contemporary," adds Kohn.
"Native Nostalgia" runs until February 9. Upcoming exhibitions at MOAD include "Fashioning Africa," running from March to May, and "Design of an African City," from June to August.
The-CNN-Wire
™ & © 2013 Cable News Network, Inc., a Time Warner Company. All rights reserved.